Scientific background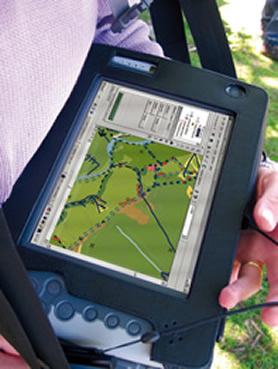 Countryside Survey is a unique study or "audit" of the natural resources of the UK's countryside. This world-leading survey has been carried out at regular intervals since 1978 and is a major project for CEH and its partners. Countryside Survey has two main components, the Field Survey and the Land Cover Map (LCM).
The countryside is sampled and studied using rigorous scientific methods, allowing us to compare the latest results with those from previous surveys.
In this way we can detect the gradual and subtle changes that occur in the UK's countryside over time.
CEH was contracted to carry out the most recent survey in 2007 on behalf of a partnership of funding bodies led by the Natural Environment Research Council (NERC) and the Department for Environment, Food and Rural Affairs (Defra). The results have now been published, making the whole series even more valuable.
How is the data used?
Examples of some of the applications of Countryside Survey data include:
Determining the landscape potential for renewable energy production
Increasing knowledge of the impacts of nitrogen and acid deposition
Determining the quality of freshwater and soil resources
Informing hedgerow legislation to encourage management, planting and protection
Monitoring for Priority Habitat Action Plans for arable field margins, hedgerows and some upland habitats
Countryside Survey reports
See the Countryside Survey website which contains a wealth of information and detail on the 2007 and previous Surveys. It provides access to the findings, reports, data and analyses from the earlier Surveys, and provides access to the latest findings and data, including:
Land Cover Map 2007
This digital map of land cover and broad habitats, derived from satellite imagery and combined with Ordnance Survey's MasterMap®, was released in July 2011.
Please go to the Land Cover Map 2007 for information on downloading.
A copy of the Final Report for LCM 2007 is available to download.

More information
Visit the Countryside Survey website or contact CEH Enquiries.