Image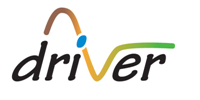 Drought events pose a threat to water security in virtually every climate zone and to every water use sector. Although little can be done to prevent a drought, actions can be taken to reduce the vulnerability of society, including the development of drought Monitoring and Early Warning systems. The international project DrIVER (Drought Impacts: Vulnerability thresholds in monitoring and Early-warning Research), was funded by the Belmont Forum's Freshwater Security Theme, addressed the improvement of such systems.
There have been few attempts to assess how relevant widely-used physical indicators are for capturing drought severity, effects and impacts, and such impacts have not been adequately incorporated into existing drought Monitoring & Early Warning systems. DrIVER sought to fill this gap by improving the link between hydro-meteorological drought characterization and environmental and socio-economic impacts.  DrIVER used an innovative methodological approach which combined the use of hydro-meteorological and socio-economic data, including impact reports, alongside social learning approaches  to incorporate stakeholders' views and experiences of drought. 
Objectives
The objectives of DrIVER were: 
To compare and evaluate reported drought impacts and physical drought indicators across different geographical settings and governance systems, primarily in the USA, Europe and Australia where drought Monitoring and Early Warning systems exist.

To identify and compare thresholds of drought indicators that define the vulnerability of society, ecosystem services and economy.

To engage, through a series of strategy-game workshops, into social learning in order to explore the framings, decision-making and practices relating to drought across a range of stakeholders, and explore conflicts and trade-offs.

To develop pathways to drought resilience through the improvement of targeted drought Monitoring and Early Warning systems, drought management and training.
Workshops
Image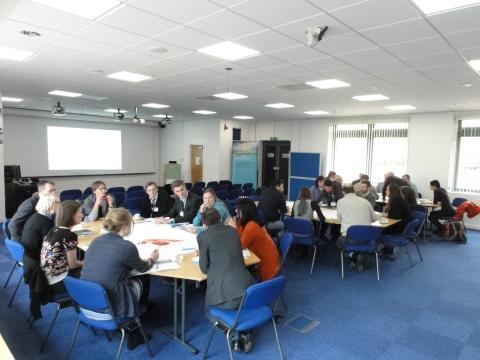 Five workshops were held over the course of the DrIVER project, two in the UK, two in the US and one in Australia. The first three workshops aimed to understand the drought monitoring and early warning requirements of a broad range of stakeholders from water managers to environmental regulators to public health officials:
The outcome of these three workshops are summarised in The Conversation 'Drought forecasting isn't just about water – to get smart we need health and financial data too' and Collins et al. 2016 'Stakeholder Coinquiries on Drought Impacts, Monitoring, and Early Warning Systems'
The second two workshops were more focussed on meeting these requirements and discussed drought monitoring and early warning tools developed within DrIVER which were developed based on the outcomes of the first three workshops:
The outcomes of the UK workshops are summarised in Hannaford et al. 2018 'Enhancing Drought Monitoring and Early Warning for the United Kingdom through Stakeholder Coinquiries' 
Impact
Within DrIVER we dramatically increased the number of drought impact reports for the UK in the European Drought Impact report Inventory (EDII), the UK now has the most drought impact reports in the database, this provided an important dataset of drought impacts for the DrIVER project but has also been used in other studies.
There is a lot of discussion in the scientific literature about the best distribution to use when derriving standardised drought indicators such as the Standardised Precipitation Index and the Standardised Streamflow Index. Using the correct distribution is important to ensure the indicator values reflect the deficits in rainfall or river flows. Within DrIVER we tested eight distributions for rainfall and riverflows for 121 near-natural Benchmark catchments, and found that the Tweedie distrbution was most appropriate to use for UK data. Read more here in Svensson et al. 2018.



Image

We developed the UK Drought Portal to view and explore 5km gridded Standardised Precipitation Index for the UK from 1961-2015, the Portal became operational in June 2017 and is now updated each month. It was used widely in the 2018 drought by stakeholders to understand the rainfall deficits.
The outcomes of the DrIVER stakeholder workshops has driven the development of the UK Drought Portal within ENDOWS to create the UK Water Resources Portal which includes rainfall, river flows, groundwater and COSMOS-UK soil moisture data to provide a comprehensive water resources monitoring portal which can be used to monitor the hydrological situation at any time.
We investigated the relationship between meteorological and hydrological droughts in order to understand the timing of drought propagation across the UK and how propagtaion relates to catchment and climate properties; the relationship between agriculutral impacts from satellite data and drought indicators, and the relationship between text based drought impacts from the EDII and drought indicators in the UK and Germany.
Understanding these linkages between types of drought and impacts helps the decision makers to plan and prepare for drought impacts in a proactive way, mitigating the costly impacts of drought and improving drought resilience.
Outputs
Peer-review papers:
Reports
Barker, L., 2016 Compiling drought impact reports for the UK. DrIVER Technical Report. Centre for Ecology & Hydrology, UK.

Collins, K., Hannaford, J., Haines, S., Bachmair, S., Crossman, N., Stephens, L., Svoboda, M., 2015 Drought: understanding and reducing vulnerability through monitoring and early warning systems. DrIVER Project, Centre for Ecology & Hydrology, UK.

Knutson, C., Bernadt, T., Wall, N., Podebradska, M., 2015 Knowledge Sharing Workshop on Drought: North Carolina Water Suppliers in the Neuse and Cape Fear River Basins. Research Report. National Drought Mitigation Center, University of Nebraska-Lincoln.
Other outputs
More outputs from DrIVER, including workshop presentations can be found here.
Partners
Image