Challenge
SUNRISE Theme 3 investigated factors limiting productivity in smallholder farming systems and aimed to identify solutions that promote resilience to environmental change, atmospheric pollutants and zoonotic diseases.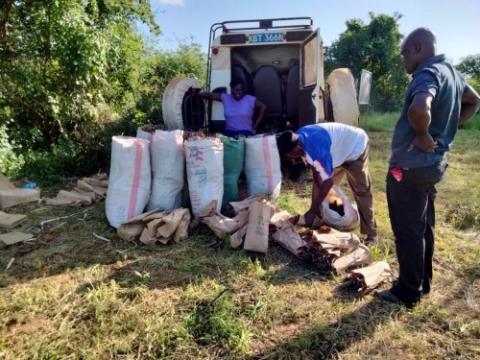 Overview
Developing nations with rapidly increasing populations face huge challenges from environmental change and food insecurity. As 83% of the global population rely on smallholder agriculture, a sustainable and resilient increase in agricultural productivity is a high priority. SUNRISE Theme 3 aimed to address this in parallel research strands: firstly, through closing the gap between potential and real crop productivity (the so-called yield gap) by understanding how ecological and socio-economic resilience of smallholder agriculture could be increased. Partly this involved identifying ways to diversify agriculture, making use of underexploited indigenous tree species. Secondly this work tackled the effect that decreasing air quality, and especially ozone pollution, has on sustainability of food production in Official Development Assistance (ODA) countries. Thirdly, it addressed how to overcome limitations to increased livestock production due to bacterial and vector-borne diseases. This research fed into new management systems to build agriculture that is resilient to environmental change, maintains ecosystem services and protects natural habitats.
Work Packages
SUNRISE Theme 3 was lead by Dr. Stephen Cavers and comprised 3 different work packages:
3.1 Securing resilience in forestry, agroforestry and small-hold agriculture (Lead: Stephen Cavers)
This work package aimed to improve food security and enhance agricultural resilience in East Africa by protecting and restoring trees and promoting their use in agriculture. It did this primarily through three streams of work:  
• Establishing new cross-regional research on priority species in East Africa, protecting existing genetic diversity 
• Building capacity in understanding and using forest genetic resources  
• Providing options for ecological intensification of agriculture using trees and forests
3.2 Quantifying and mitigating the effects of ozone pollution on crop production (Lead: Felicity Hayes)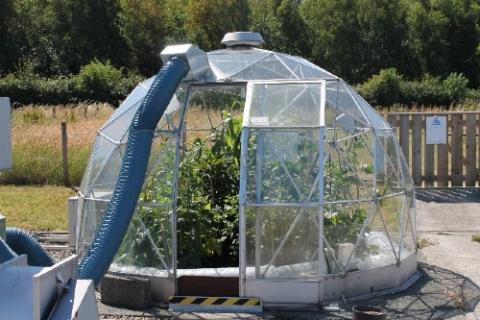 This work package demonstrated the negative impact of the air pollutant ozone on yield and quality of various food crops and explored strategies for mitigating these impacts. The team performed experimental studies on a variety of crop plants and their cultivars using a solardome ozone exposure facility and used this information to develop models and maps to improve predictions of where the largest impacts of ozone will occur. They then supported local scientists to (1) monitor ozone pollution and its impacts, with the application of local risk assessments on crop production, and (2) identify synergies and trade-offs with traits for resilience to ozone pollution in combination with other stresses. 
​3.3 Livestock Pathogens (Lead: Beth Purse)
This work packages addressed the major societal challenge of increasing burdens of zoonotic and livestock diseases affecting small-holder farmers and vulnerable tropical forest communities in India, that are changing their impact in response to societal, ecological and environmental changes. The over-arching objective of this project was to reduce disease burdens and livelihood impacts on smallholder farmers by improving livestock disease forecasts and in turn the targeting of disease mitigation measures through live vaccine, vector control and surveillance.
Partners
India
International
Kenya
Mexico
Rwanda
Senegal
South Africa
Tanzania
Uganda
Impact Stories
Coming soon