PARAGUAS - "How do the Páramos store water? The role of plants and people" -  is a three-year UK project that will investigate how the diversity of habitats and plants found within the Colombian Páramo contribute to water regulation and provision and how local inhabitants interact and relate with their Páramo.
Our objectives
Investigate the key mechanisms controlling water storage and regulation in the Páramos and establish the roles of plant diversity and habitat diversity  
Identify the contribution and impact (positive and negative) of human activities on these processes
Inform the debate among stakeholders by sharing the experiences of scientists and e.g. land owners, community leaders, farmers, conservationists and local authorities
Indirectly, build capacity in Colombia for optimising ecosystem services in socially and environmentally sustainable ways
Our expected outcomes
Integrated model evaluating the effects of land use scenarios on water provision
Applied valuation for Páramo water supply and cost benefit analysis for Páramo restoration
Stories from local people and scientists for understanding and engagement
An interdisciplinary team
The project is interdisciplinary, involving a team that covers expertise in botany and plant functional traits, plant physiology, soil biochemistry and hydrology, inter-ferometric radar and hyperspectral drone remote sensing, cultural geography, storytelling, and ecosystem service valuation. Our Colombian partners provide invaluable local knowledge and expertise including specific proficiency in working in the Guántiva-La Rusia complex (our study area) an understanding of the area's ecology, and environmental and social pressures; expertise in Páramo botany and plant functional types; expertise in Páramo hydrology; and expertise in national scale environmental monitoring and mapping.
The work plan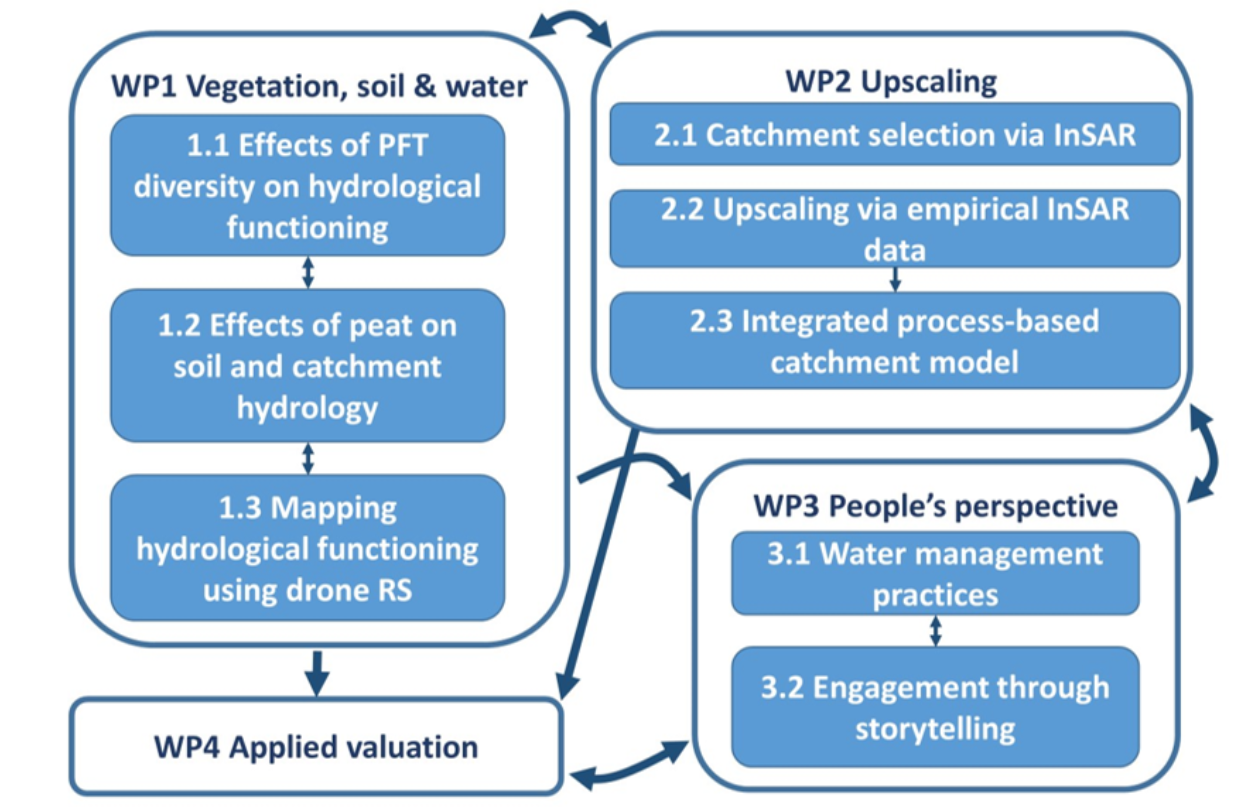 Funding
PARAGUAS is one of five UK project supported by the Natural Environment Research Council (NERC) and the Arts and Humanities Research Council (AHRC) under the Newton-Caldas Colombia-Bio programme [grant number NE/R017654/1]. 24 smaller Colombian projects are funded under the same programme by the Ministry of Science, Technology and Innovation (Minciencias).