RAPID 2.1 helps to assess the quality of headwater streams across Britain. It allows the user to enter data on the biological and physical conditions of headwater streams directly into a database, rather than having a two-step process.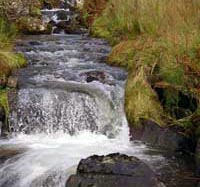 CEH specifically designed RAPID for entering River Habitat Survey (RHS) data. The RHS is a common UK-wide method for assessing the physical habitat quality of streams, and was used by the Countryside Survey 2007. Before RAPID, users had to first record information on a standard four-page paper field sheet and then transfer it into the RHS database. With RAPID the user can enter data directly into a database in the field, saving time and resources as well as reducing the possibility for errors.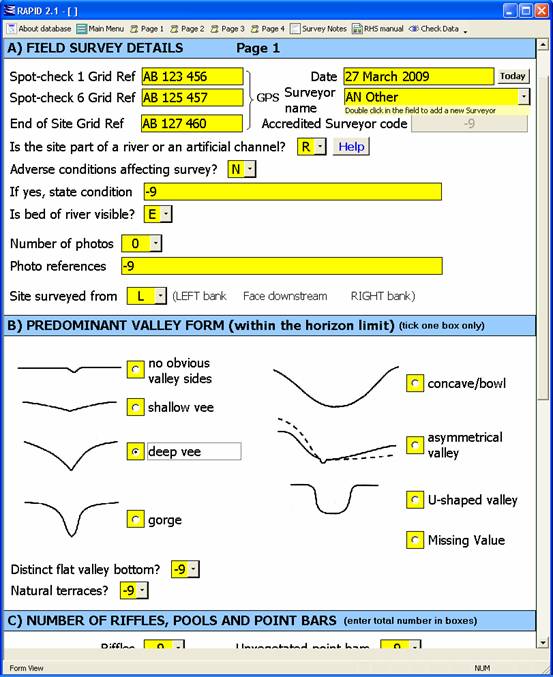 Provides a clear and simple user interface for entering and storing RHS data. The design of the forms mirrors that of the paper field sheets as much as possible.
validates the data and warns the surveyor of any missing data or double-entry of data. When using a Tablet PC in the field, this validation can be carried out while still at the survey site so that any issues can quickly be resolved.
Extensive use of drop-down boxes for data entry ensures that only relevant codes can be entered in any given section.
Calculates the Habitat Quality Assessment score (2.1 version) and Habitat Modification Score (2003 version) for each completed survey in the database. It also provides the sub-scores behind both indices.
Can also be used as a user-friendly desk-based data entry system for transferring RHS paper field sheets to a database and subsequent exporting of RHS results.
Anyone completing RHS surveys should first be accredited by the Environment Agency. Accreditation lasts for three years. If surveyors wish to retain their accreditation after this time, they must undertake refresher training. Courses are offered by the Environment Agency every year: please contact the Environment Agency River Habitat Survey team for more details.
Please note that all accredited River Habitat Surveyors intending to forward RHS data to the Environment Agency should use the latest paper version of the RHS form for field data entry. The Agency can only accept paper copies of completed RHS forms.
Instructions on how to install and set up RAPID 2.1 on a Tablet or Desktop PC are in the User Manual supplied with RAPID 2.1 when it is downloaded.
Please note that RAPID 2.1 is not currently suitable for use in Access 2007.