We are excited to share our evidence synthesis of saltmarsh blue carbon in UK and NW Europe, conducted as part of the NEIRF-funded UK Saltmarsh Code project. 
Image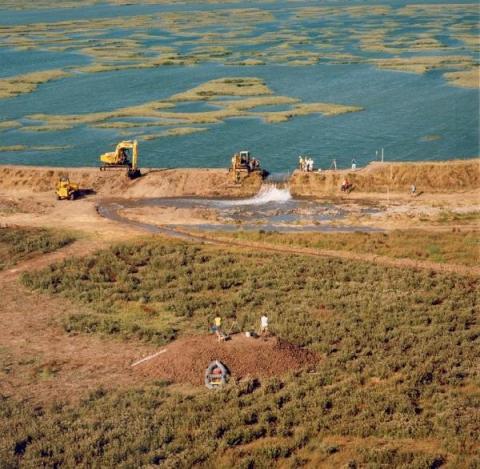 The report presents a comprehensive and robust assessment of the evidence quantifying blue carbon in natural UK and NW European saltmarshes, as well as the first comprehensive estimate for restored sites.
Researchers from UKCEH, Bangor University and WWT extracted data from over 30 papers on carbon and full greenhouse gas fluxes in natural and restored saltmarshes. 
We found variable C sequestration rates for restored marshes, which were generally high in the initial years after restoration. Our results point to the importance of considering full greenhouse gas fluxes when considering net carbon benefit of restored marshes, while highlighting the potential of saltmarsh restoration to not only enhance biodiversity, but also to play a role in future efforts to mitigate climate change.