Our mission
Tropical forest restoration is considered a major route to mediating the biodiversity and climate crises whilst also supporting livelihoods and well-being of local communities. To meet these aims over the long-term, restoration actions must be effective and sustainable while benefiting people. Our project will co-produce and apply methods that foster a strategic, evidence-based approach to forest restoration in Indonesia, facilitating

i) spatial prioritisation,
ii) restoration interventions,
iii) efficient restoration monitoring,
iv) a route to certification for ecosystem service-based finance.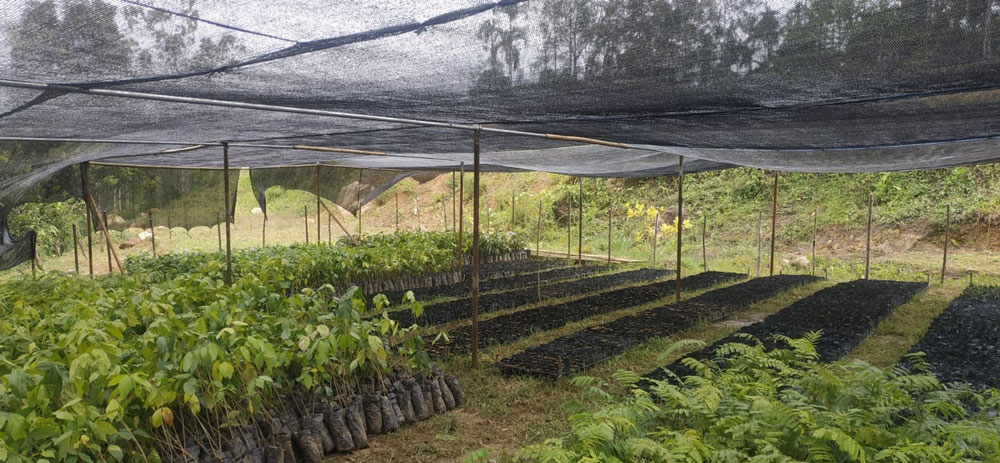 Intact tropical forests are carbon-rich, productive and diverse. Land-use change and resource extraction have degraded these functions in many parts of the tropics while large areas of forest have been lost completely, with consequences for native plant diversity and wildlife habitat. 
Forest-dependent peoples make up a notable proportion of Indonesia's population, and thus forest condition and human well-being are tightly connected. Restoration presents an opportunity for the 'triple-win' – positive outcomes for biodiversity, climate change mitigation and people and this has been encapsulated in the UN Decade on Restoration. However, restoration outcomes can strongly diverge, with many projects hindered by short funding cycles, insufficient long-term planning and challenges around monitoring to determine their success. Notably, projects that fail to empower local communities in their own land governance often fail to secure long-term success in restoration, particularly where local residents cannot access benefits. Projects also fail if too few or inappropriate plant species are selected, and opportunities to meet multiple objectives are missed. 
To date forest restoration has strongly focussed on tree planting, with less attention on assisted natural regeneration and long-term maintenance of regenerating stems. Determining the most appropriate interventions in a given location enables more efficient use of resources while supporting the capacity for regional species to recolonise. Similarly, strategic spatial planning could help to maximise outcomes for forest cover, biodiversity and poverty and allow a joined-up approach between different project areas and stakeholders. This incorporation of restoration objectives into the broader needs of landscape planning could be central to minimising further habitat degradation and land-based carbon emissions while enhancing the movements of threatened wildlife over the longer term. 
One of the main challenges discussed globally in the context of restoration is making it scalable. Our project considers the whole pathway, from restoration area planning, to implementation, monitoring and income generation, providing a model approach which could be applied in other locations worldwide. The project is designed to be self-sustaining by formulating a process through which local communities can derive economic benefits. Local land-users often select economically important tree species when bringing degraded lands back into a tree-dominated system. Payments for Ecosystem Services (PES) may allow land-users to diversify and access another revenue stream, bringing economic resilience and stability, whilst allowing for more biodiverse tree communities.