We are pleased to announce that our new Board of Trustee Directors is now fully appointed and will govern the UK Centre for Ecology & Hydrology once it becomes an independent research institute on 1 December 2019.
Upon independence we will be re-named the UK Centre for Ecology & Hydrology (UKCEH) and become a not-for-profit company limited by guarantee with charitable status. We will continue to deliver excellent environmental science across water, land and air, and to serve as a strategic delivery partner for the Natural Environment Research Council, part of UK Research and Innovation.
The Trustee Directors, together, bring a wealth of relevant experience to the governance of the organisation. Their wide range of backgrounds - in key areas such as environmental research and policy, business strategy, finance, people and change leadership and communications - and their strategic understanding and knowledge across the business landscapes of our operation, will benefit our newly independent institute. Their recruitment has taken place over a number of months, enabling them to work with us during our transition to independence.
The new Chair of the UKCEH Board, Lord Cameron of Dillington, former Chairman of the Countryside Agency, says: "The Centre for Ecology & Hydrology is a world-class research institute, whose science addresses critical contemporary issues such as building resilience to climate change and preventing pollution. My fellow trustees and I are looking forward to working with the executive team to continue delivering excellent science which has a global impact."
Professor Mark Bailey, Director of the Centre for Ecology & Hydrology, who will also become a Trustee Director of the new research centre, adds: "We are honoured to welcome the Trustee Directors to the organisation. We are fortunate to have such an experienced and skilled Board in place to guide UKCEH at the beginning of this exciting new chapter for our organisation."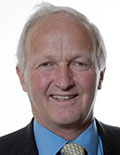 Lord Cameron of Dillington (Chair)
Ewen Cameron is a cross-bench independent peer and sits on the House of Lords Environment and Energy Committee. He was Chairman of the Countryside Agency and is also a Lawes Trustee at Rothamsted Research.
Professor Mark J Bailey FAAM, FRSB
Mark has led the strategic direction of CEH since 2012 and will continue as Executive Director of UKCEH. He is an accomplished environmental scientist, a Fellow of the Royal Society of Biology and the American Academy of Microbiology and member of the advisory boards of a number of organisations internationally.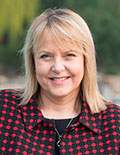 Fiona Evans
Fiona has been HR Director at the Zoological Society of London (ZSL) since 2014. She is a Chartered Fellow of the CIPD and won HR Director of the year in 2017 for her transformational work at ZSL. Previously Fiona was HR and Marketing Director for London's largest further education college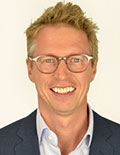 Will Galgey
Will is Global Chief Commercial Officer of the Insights Division of Kantar, the market research, data and consulting company. He was previously UK CEO of the Insights Division of Kantar, UK CEO of Kantar TNS, Global CEO of The Futures Company and Managing Director of The Henley Centre.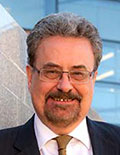 Professor Iain Gillespie FRSE FRSB
Iain is Pro-Vice-Chancellor of Research and Enterprise at the University of Leicester. He was formerly Director of Science and Innovation at NERC and lead director for international research across all seven UK Research Councils that are now part of UKRI.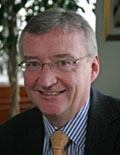 Professor Paul Leinster CBE
Paul is Professor of Environmental Assessment at Cranfield University. He was Chief Executive of the Environment Agency from 2008 to 2015 having joined in 1998. He worked over 20 years in industry with BP, Schering Agrochemicals and SmithKline Beecham. Paul is on the government's Natural Capital Committee and is a non-executive director of a number of organisations.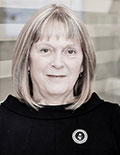 Linda Naylor
Linda was previously Managing Director of Oxford University Innovation, the University of Oxford's technology commercialisation company. Prior to this she spent over 25 years in industry with ICI, Zeneca and Monsanto involved in the technical and commercial management of developing bioproduct businesses across a wide range of industries.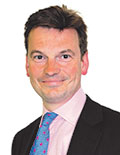 Benet Northcote
Benet is Director, Corporate Responsibility for the John Lewis Partnership. He is a Trustee of Green Alliance and on the board of the Conservative Environment Network. He has been Deputy Private Secretary to HRH The Prince of Wales and Chief Policy Adviser to Greenpeace UK.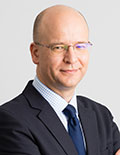 Neil Scragg
Neil is a Scottish Chartered Accountant and Partner of Caird Capital. He previously worked at Gresham LLP and has been a non-executive board member of over 30 businesses in manufacturing, retail, engineering, services and leisure. Neil will be the Treasurer of UKCEH as part of our new business structure as a company limited by guarantee.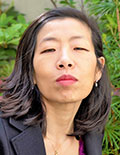 Alexia Tye
Alexia has a financial services background at leading institutions including Barclays, HSBC, and GIC in Paris, London, Hong Kong and Singapore. She served as Finance Director and Centre Director at the Oceanographic Institute, Prince Albert I of Monaco Foundation from 2013 to 2019.
Read more about our future structure and governance.