Professional summary
Research Interests
My interests include the analysis of environmental changes over time and space, planning for climate change and predicting environmental change and an ecosystem's response to it.
My background is in forestry, ecology and spatial science, and my work has centred on finding and analysing patterns in spatial-temporal data and helping to best predict and plan for the future. My work has involved quantifying ecosystem services and natural capital, calculating and analysing climatic predictions of drought and spatial interpolation of regional climate model (RCM) data.
I am also interested in environmental resilience, predicting and responding to environmental change and exploring new ways to distribute spatial data and to answer new scientific questions from growing amounts of data.


Image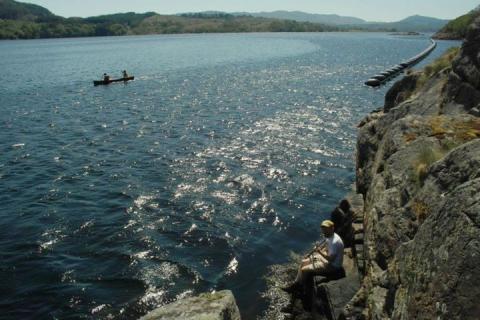 Image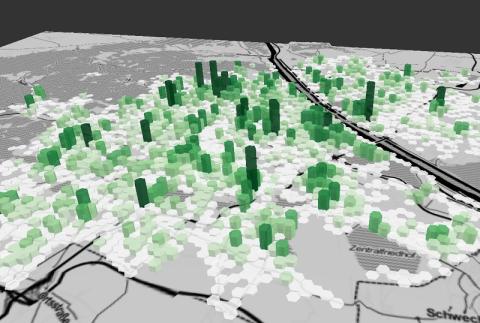 Image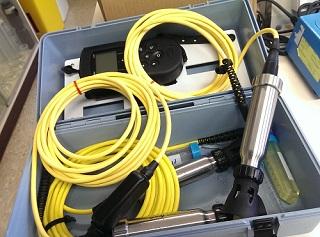 Current Work:
Analysis and visualisation of environmental data, with particular focus on large lake datasets and their distribution
 
Provisioning a UK Lakes database to both academic researchers and the public, as well as exploring new scientific questions from this acquired data.
 
As part of the Loch Leven long-term monitoring project, helping to predict how lakes will respond to changing environmental conditions and how their surrounding ecosystems fit into the wider context of Natural Capital.
 
The EU MARS project, investigating multiple stressers to freshwater systems and GloboLakes, looking at how worldwide lakes respond to climatic and other environmental drivers of change.

 
Recent Publications
Effects of multiple stressors on cyanobacteria abundance varies with lake type. Global Change Biology, 2018.
Richardson, J., Miller, C., Maberly, S.C., Taylor, P., Globevnik, L., Hunter, P., Jeppesen, E., Mischke, U., S. Moe, J., Pasztaleniec, A., Søndergaard, M., Carvalho, L.
DOI 10.1111/gcb.14396
Developing a coherent framework for assessing priority freshwater habitats in England. Technical Report, 2018.
Mainstone, C., & Hall, R., Scarlett, P., Carvalho, L., & Webb, G., Taylor, P., Laizé, C.
Nat Eng JP016
Loch Leven nutrient load and source apportionment study. Report to Scottish Natural Heritage, 2017.
May, L., Moore, A., Woods, H., Bowes, M., Watt, J., Taylor, P. & Pickard, A.
C05330/962
Bouriaud, L., Marzano, M., Lexer, M., Nichiforel, L., Reyer, C., Temperli, C., Peltola, H., Elkin, C., Duduman, G., Taylor, P., Bathgate, S., Borges, J.G., Clerkx, S., Garcia-Gonzalo, J., Gracia, C., Hengeveld, G., Kellomäki, S., Kostov, G., Maroschek, M., Muys, B., Nabuurs, G., Nicoll, B., Palahí, M., Rammer, W., Ray, D., Schelhaas, M., Sing, L., Tomé, M., Zell, J., Hanewinkel. 2015.
Institutional factors and opportunities for adapting European forest management to climate change. Regional Environmental Change.
DOI 10.1007/s10113-015-0852-8

Hale, S.E., Gardiner, B., Peace, A., Nicoll, B., Taylor, P., and Pizzirani, S. 2015.
Comparison and Validation of Three Versions of a Forest Wind Risk Model. 
Environmental Modelling and Software.
DOI 10.1016/j.envsoft.2015.01.016
Ray, D., Bathgate, S., Moseley, D., Taylor, P., Nicoll, B., Pizzirani, S. and Gardiner, B. 2014. Comparing the provision of ecosystem services in plantation forests under alternative climate change adaptation management options in Wales.
Regional Environmental Change.
DOI 10.1007/s10113-014-0644-6
---
Brief CV

2014-present: Centre for Ecology & Hydrology (Edinburgh research site)

2008-2014: Spatial Scientist, Land-use and Ecosystem Services group, Forest Research

2007-2008: GIS Operations Engineer, Farrer Consulting, Edinburgh

2006-2007: Information Assistant as part of the Go-Geo! metadata project, Edina, Edinburgh
Qualifications


2006-2007: MSc with distinction, Geographical Information Science, University of Edinburgh

2002-2006: BSc (Hons) Geography, University of Edinburgh