Professional summary
Research Interests
Development of new approaches for flux measurements of trace gases and aerosols
The use of odour as chemical signalling in animals and humans
Error quantification and QA/QC treatment of eddy covariance data
Quantification of aerosol composition and emission factors through the use of factor analysis
The use of the high resolution Aerodyne Aerosol Mass Spectrometer (HR-AMS) for flux measurements of sub-micron aerosol chemical components
The use of PTR-TOF for speciated VOC flux measurements
---
Research Grants
Equine Grass Sickness Foundation (Co-I)- Can the profile of volatile organic compounds in gastrointestinal samples aid diagnosis of EGS?
Innovate UK (Co-I) - £75 k-  DETECT: A non-invasive and automated real-time disease detection tool for cattle
NERC Discovery (Co-I) - £599 k VOCDep - Dry deposition processes of volatile organic compounds
NERC APHH Programme (Co-I) £450 k - DelhiFlux 
NERC Discovery (CEH PI) £162 k - DOMINO - "Degradation of Odour signals by air pollution: chemical Mechanisms, plume dynamics and INsect-Orientation behaviour"
Royal Society (PI) £15 k - MORF- A grant to develop a disjunct eddy covariance system to measure OH reactivity fluxes.
NERC RP (Co-I) £157 k - AIRPoll-Beijing - Measuring particle number and chemically resolved sub micron aerosol fluxes above China's capital city Beijing in 2016 and 2017.
---
Brief CV
2017 to date  Atmospheric Scientist (Band 5), Biosphere-Atmosphere Exchange & Effects group, CEH, Edinburgh
2011 to 2017: Atmospheric Physicist/Chemist (Band 6), Reactive gases and Aerosols group, CEH, Edinburgh.
2010-2011: Post Doctoral Research Associate, Amherst College & Harvard University, Massachusetts, USA. Working with PTR-TOF in isoprene oxidation chamber studies and developing software to allow for VOC flux measurements.
2008-2010: Post Doctoral Research Associate, Lancaster Environment Centre, UK. Working on the OP3 project, leading above-canopy flux measurements of VOCs from a South-East Asian tropical rainforest.
2004-2008: PhD in Environmental Science, Thesis: "Development and application of disjunct eddy covariance techniques for the measurement and interpretation of fluxes of volatile organic compounds from urban and rural canopies", Lancaster University/CEH.
2001-2004: BSc (Hons) Environmental Science, Lancaster Environment Centre, Lancaster University.
---
Latest News:
13/11/2023 - Funding success!
Early detection of cattle disease would help cut costs for farmers
21/09/2023 - New article in The Conversation
How air pollution is making life tougher for bugs
01/11/2023 - New paper out in Environmental Pollution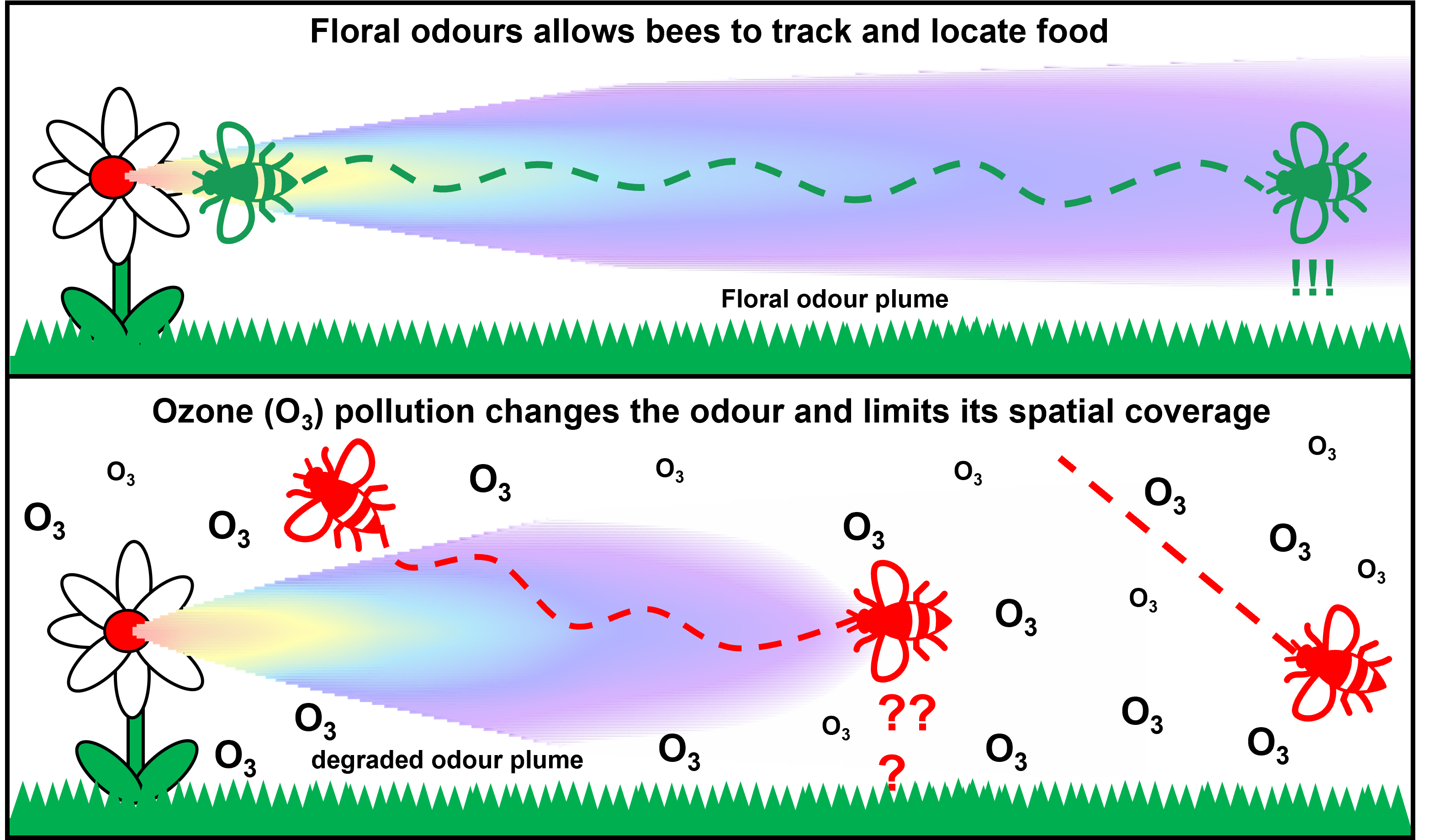 Mapping the effects of ozone pollution and mixing on floral odour plumes and their impact on plant-pollinator interactions
16/12/2022 - New paper
Evaluation of isoprene light response curves for bryophyte-dominated ecosystems and implications for atmospheric composition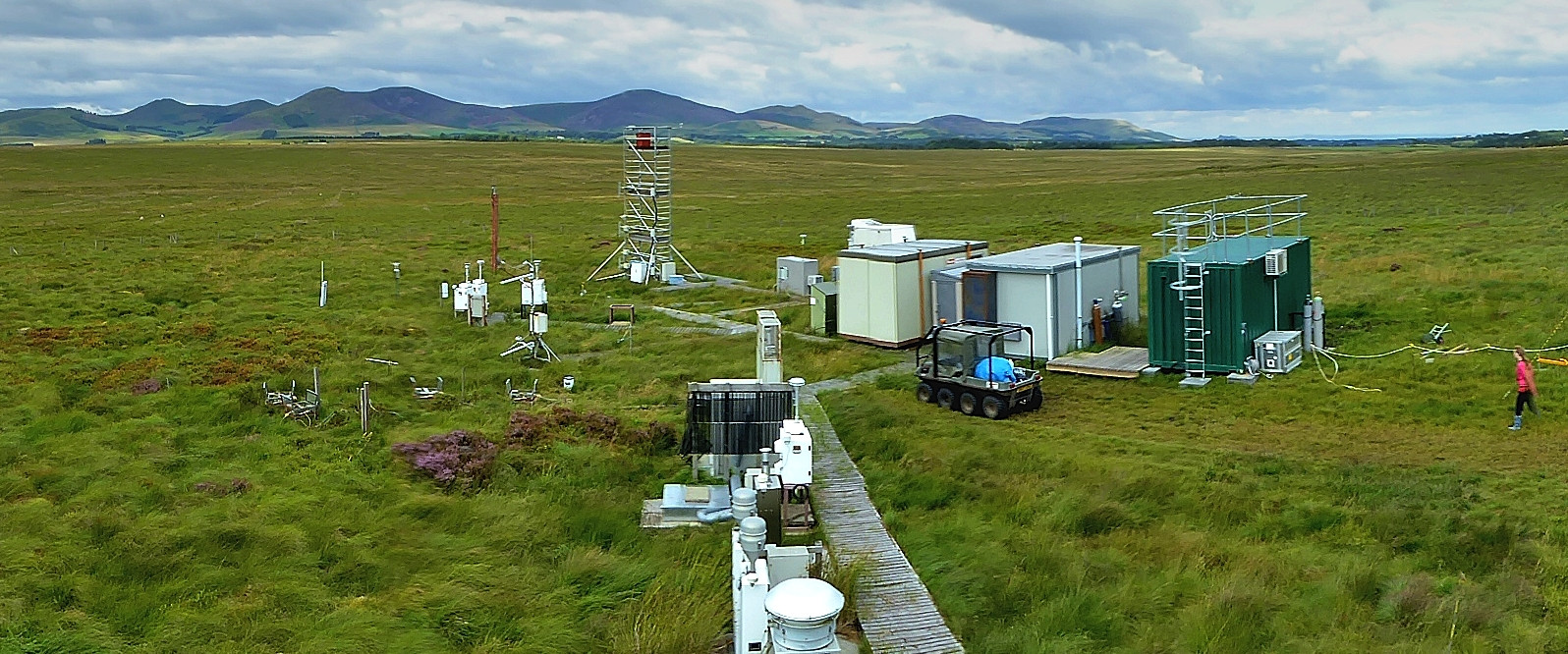 01/02/2022 - New paper
Passive breath monitoring of livestock: using factor analysis to deconvolve the cattle shed
08/01/2022 - New paper
Seasonality of isoprene emissions and oxidation products above the remote Amazon - Environmental Science: Atmospheres (RSC Publishing)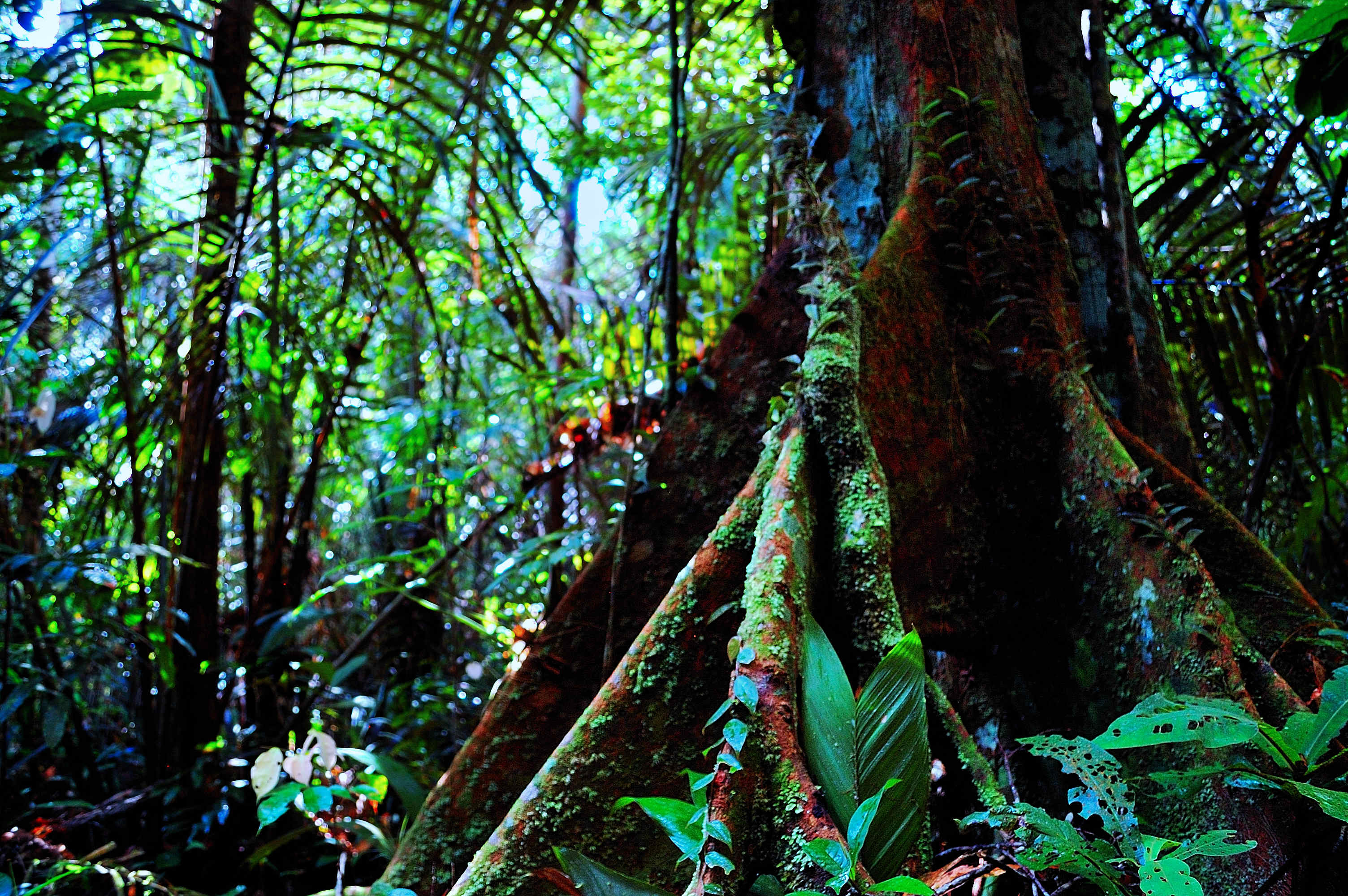 08/12/2020 Decoding the social volatilome
Our latest paper, led by Prof. Craig Roberts at the University of Stirling, is now available at Phil Trans B. We explore how online mass spectrometery in combination with multivariate statistical techniques might hold the key to decoding the social volatilome...
Image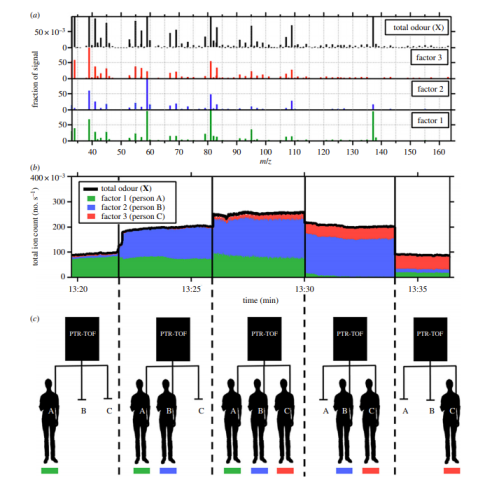 18/03/2018 Domino wind tunnel measurements complete
The DOMINO team have completed their investigation into the dynamics of floral odour plumes and their interaction with ozone and NOx. It was a challenging three weeks in the wind tunnel but the early results suggest all the hard work was worth it! The next stage will see the CEH team head out into the field to investigate the real-world effects of air pollution on pollinators with our colleagues from the University of Reading.
Image