Project overview:
The Pollinator Monitoring and Research Partnership (PMRP) aims to combine improved analyses of long-term records with new systematic survey activity to establish how insect pollinator populations are changing across Great Britain.
We are working with existing recording schemes to improve our understanding of population trend estimates from opportunistic (unstructured) records, and increase their capacity for data flow and record verification.
Two new surveys will be implemented to form a Pollinator Monitoring Scheme (PoMS):
1. FIT Count: A simple systematic survey to engage a wider range of volunteers, collecting data on abundance and flower visitation of pollinators to target flower species from a specified list. During 2017 we developed the "Flower-Insect Timed Count" activity with project partners across a variety of urban and rural locations, and we are expanding this for wider involvement in 2018.
Take part in the "FIT Count" - download materials here:
For each FIT Count that you do, please add the results to our online recording form (you will need to register on iRecord to use the form - if you don't already have an iRecord account you can register here).
2. 1km square surveys: A systematic survey of pollinators and floral resources with a core set of 75 monitoring sites (randomly allocated 1km squares), stratified on cropped and non-cropped land across England, Wales and Scotland. The site network and baseline surveys have been set up by CEH surveyors, and there are now opportunities for volunteer involvement to 'adopt' the squares and help carry out the surveys – if you'd like to know more about this please contact poms@ceh.ac.uk
We will integrate data from across these different monitoring approaches to deliver key metrics on pollinator population status and trends, including updates of the UK Pollinator Indicator at species and country-level resolution.
These activities will be coupled with ongoing links with the wider research community to facilitate use of the data in research, conservation and survey planning, and deliver a sustainable UK Pollinator Monitoring and Research Partnership (PMRP). Initial funding is provided for 2017 and 2018.
The project will focus on bees and hoverflies (based on evidence that they provide a high proportion of the pollination service to crops and wildflowers), although the methods used will sample or survey a wide range of other flower-visiting insects. Protocols and materials will be made widely accessible to allow their use beyond core survey sites and to measure the impacts of specific activities.
Background to pollinator monitoring in the UK:
Many insect pollinators are becoming less widespread in Britain and elsewhere and we have limited understanding of the effect of these changes on the pollination services they provide. This is largely due to the lack of long-term, standardised monitoring of their populations.
Current evidence for pollinator declines comes from records of species occurrence submitted by volunteer recorders and managed by national recording schemes and at the Biological Records Centre. These invaluable datasets make it possible to track long-term changes in distributions, but they are relatively unstructured and provide no direct information on abundance, population size or pollination service. They also tend to be biased towards the places recorders like to visit, or particular species of interest, often containing significant gaps in geographical coverage. Statistical methods have been derived to generate trends from these long-term, large-scale datasets but systematic structured sampling of insect pollinators would provide more robust measures of status and trends.
Strategies or action plans for pollinators in England, Wales and Scotland, and for Northern Ireland and the Republic of Ireland, have been developed with ambitions to strengthen pollinator monitoring. These include providing much-needed data on the state of our insect pollinators, especially wild bees and hoverflies, and the role they fulfil in supporting farming and other wildlife.
A recent study led by CEH developed and tested a range of potential sampling methods and analytical approaches for long-term monitoring of pollinating insects. This considered the challenges posed by the number of species involved (ca. 550 for UK bees and hoverflies alone), the difficulties of identification to species level, the comparatively small number of volunteer recorders who would be willing to commit to structured surveys and even smaller number of experts to ensure data quality. The study concluded that there is considerable scope to enhance monitoring of pollinators in the UK through the integration of data from a range of structured and unstructured survey approaches, ensuring a robust evidence-base to inform policy and improve predictions on the effects of future land-use change and other environmental pressures on pollinators from local to national scales.
Want to get involved?
For more information about the project please contact poms@ceh.ac.uk
Download the FIT Count survey pack here.
Visit the Bees' Needs webpage for information and five simple actions you can take to help pollinators.
This is a collaborative project funded by Defra, JNCC, the Welsh Government, Scottish Government and project partners (BE0125).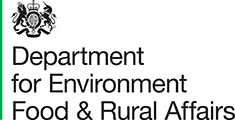 Project Partners
The Centre for Ecology & Hydrology
Bumblebee Conservation Trust
Butterfly Conservation
British Trust for Ornithology
Hymettus
University of Reading
University of Leeds
working with the Bees, Wasps and Ants Recording Society, wider stakeholders and volunteer networks.