Project overview:
The Pollinator Monitoring and Research Partnership (PMRP) aims to establish how insect pollinator populations are changing across Great Britain.
We are working with existing recording schemes that focus on pollinating insects, and have established two new large-scale surveys under the UK Pollinator Monitoring Scheme banner (PoMS) – read on to find out how you can take part and help us track changes in pollinator numbers.
PoMS is the only scheme in the world generating systematic data on the abundance of bees, hoverflies and other flower-visiting insects at a national scale (currently across England, Wales and Scotland). Together with long-term occurrence records collated by the Bees, Wasps and Ants Recording Society and Hoverfly Recording Scheme, these data will form an invaluable resource from which to measure trends in pollinator populations and target our conservation efforts.
With reports of dramatic losses of insects occurring across the globe, and concern about what this means for wider biodiversity and ecosystem health, there has never been a more important time to document evidence of change in populations of pollinating insects.
The two PoMS surveys are described below, and we are seeking volunteers to help with each:
1. FIT Counts: if you can spare ten minutes to sit and watch insects and flowers you can carry out a FIT Count (Flower-Insect Timed Count)! This simple survey collects data on the total number of insects that visit a particular flower, ideally chosen from our list of 14 target flowers. FIT Counts can be done anywhere, including gardens and parks, in warm, dry weather any time from April to September. If you can carry out several counts at one location during that time you will be adding extra value to your survey records. All the information you need is provided in the survey materials that you can download below, and see the links under "Latest news" on the right for our video guides.
Take part in the "FIT Count" - download materials here:
(These documents have been slightly amended for 2019, but if you still have 2018 versions they are fine to use. The only change is that our target flower category of "Heather" has been broadened to include Erica species as well as Calluna.)
For each FIT Count that you do, please add the results to our online recording form.
There is also a PoMS Poster - please pass this on and encourage others to take part!
FIT Count forms - Welsh versions:
These 2018 versions can continue to be used in 2019.
Welsh translations were kindly supported by the Growing the Future project, National Botanic Garden of Wales.
2. 1km square surveys: This survey takes a more systematic approach, using pan-traps to capture take samples of insects from a set of 75 1km squares in England, Scotland and Wales (see link under "Latest news" to download a map of the locations). These have been randomly allocated within cropped and non-cropped land. The site network has been set up by CEH surveyors, and the sampling and flower monitoring is carried out by our brilliant team of volunteers who have 'adopted' the squares and help carry out the surveys. There are still squares available to adopt! If you'd like to know more about how to get involved with this please contact poms@ceh.ac.uk and see the video guide to the 1km square survey via the link under "Latest news" on the right.
Data from the two PoMS surveys and the recording schemes is brought together for analysis to deliver key metrics on pollinator population status and trends, including updates of the UK Pollinator Indicator at species and country-level resolution.
These activities will be coupled with ongoing links with the wider research community to facilitate use of the data in research, conservation and survey planning, and deliver a sustainable UK Pollinator Monitoring and Research Partnership (PMRP).
The project will focus on bees and hoverflies (based on evidence that they provide a high proportion of the pollination service to crops and wildflowers), although the methods used will sample or survey a wide range of other flower-visiting insects. Protocols and materials will be made widely accessible to allow their use beyond core survey sites and to measure the impacts of specific activities.
Want to get involved?
For more information about the project please contact poms@ceh.ac.uk
Download the FIT Count survey pack here.
Visit the Bees' Needs webpage for information and five simple actions you can take to help pollinators.
This is a collaborative project funded by Defra, JNCC, the Welsh Government, Scottish Government and project partners (BE0125).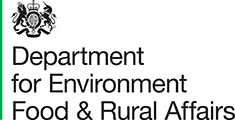 Project Partners
The Centre for Ecology & Hydrology
Bumblebee Conservation Trust
Butterfly Conservation
British Trust for Ornithology
Hymettus
University of Reading
University of Leeds
working with the Bees, Wasps and Ants Recording Society, wider stakeholders and volunteer networks.