PARAGUAS is looking for your stories 
Our Digital Storytelling team invites all community members to get in touch with us and contribute with a story to the Memory Bank of the Páramo. The Memory Bank is a digital archive of personal stories of people in Boyacá and PARAGUAS scientists, which has the purpose of exploring ideas and concepts underpinning water regulation and provision of the páramo La Rusia. 
The Digital Storytelling team at Loughborough University has been working on the co-creation of the Memory Bank of the Páramo for over a year. Through the facilitation and dissemination of digital stories, our project seeks to create new platforms that promote further dialogue between different members of the community. The Memory Bank of the Páramo will remain with the communities and it will be use by them for educational, scientific and social purposes.  
This is one example of the many co-created stories in collaboration with people living in the surrounding areas of Páramo La Rusia. The stories told are fragments of narratives that allow others to reflect on the importance of Paramos for water regulation, but also on the socio-cultural relevance that this ecosystem has for everyone.  
We are pleased to announce that six young Colombian students have become part of our PARAGUAS´ digital storytelling team. All of them took part in an online training delivered by our team at Loughborough University. The objective of the training was to familiarise the new members of our team with digital storytelling methods, and to get to know their perspectives and stories in relation to páramos, share knowledge and transfer skills.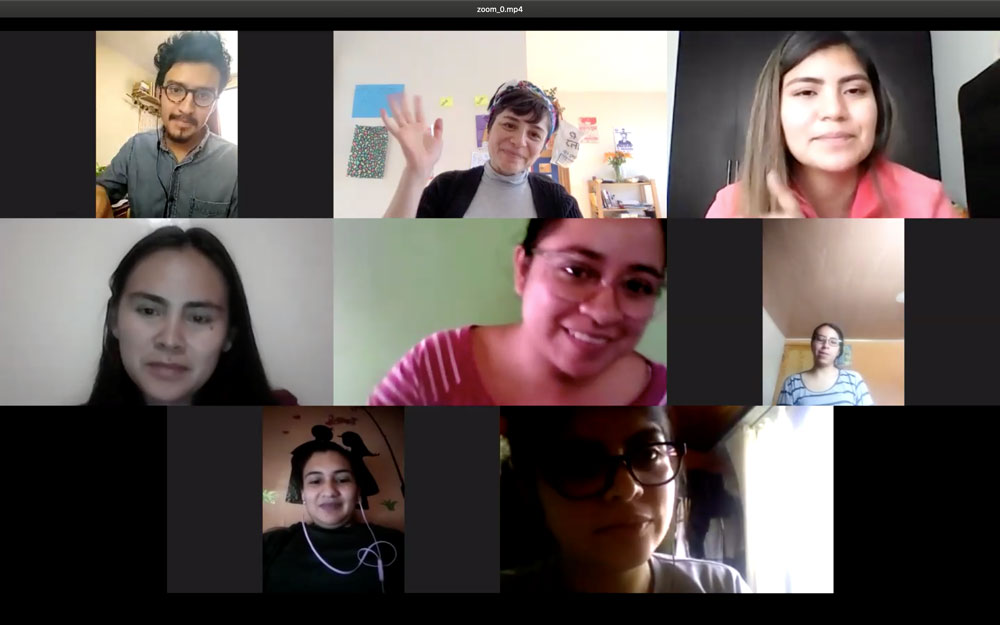 Our new team members during a training session. From top right: Jeffrey Prieto, Angélica Cabezas Pino from the Storytelling Academy at Loughborough University, Stefanny Perez, Judith Sogamoso, Tatiana Ponguta, Angela Gonzalez, Yesica Pachón and Leana Molina. 
Since the training, our new team members have become central in the facilitation and co-creation of stories with a wide variety of community members around Páramo La Rusia. Our ways of working have been adapted to a remote working environment - using tools such as Whatsapp, Skype and telephone- in order to keep everyone safe during the storytelling process and comply with the current restrictions of movement. 
We are currently looking for more people interested in sharing stories to be part of the Memory Bank of the Páramo. There is no particular requirement other than having the will to share a story, experience or personal reflections about Páramo La Rusia. Everyone is welcome! 
If you are interested in being part of the project please get in touch with contact us and leave us a message with your name and telephone number, or send us a Whatsapp message to +44 787 4635 009.