Representatives from the sustainable finance and investment sector have been on a farm visit organised by the UK Centre for Ecology & Hydrology (UKCEH) as part of a major programme to improve integration between the financial sector and biodiversity. The visit was an opportunity to showcase new technologies and how the data they collect can optimise planning for biodiversity interventions, and verify public and private investment in nature-positive land management.
The visit on 12 July 2023 to the large-scale commercial Hendred Estate farm in Oxfordshire was organised as part of the Integrating Finance & Biodiversity programme. The Hendred Estate is one of the study farms in the UKCEH-led AgZero+ programme supporting the UK's transition towards sustainable and carbon-neutral domestic food production that has a positive effect on nature.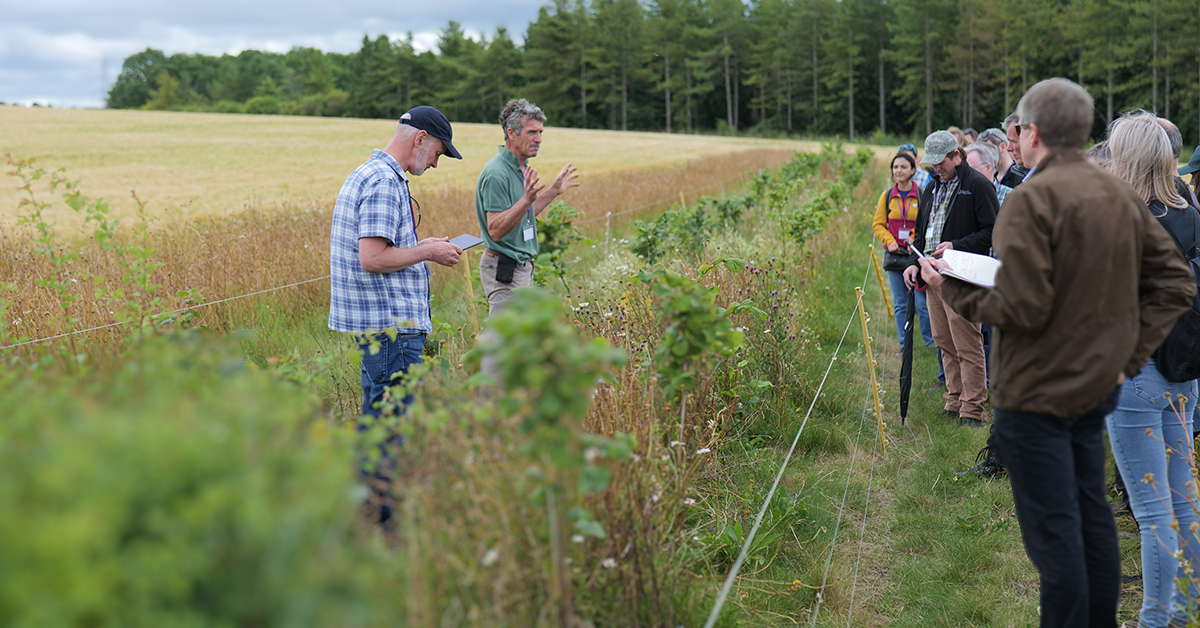 Achieving meaningful nature recovery will require new investment mobilised from the private sector to help implement more and better sustainable, low-carbon land management practices. High quality ecological data and models will quantify benefits to nature from investments made and help to reduce risk in future nature markets.
During the visit, UKCEH scientists demonstrated advances in biodiversity monitoring using AI technologies, E-Tools for supporting sustainable farming, and methods of monitoring greenhouse gas emissions from farmland. Farm manager Julian Gold highlighted farm management practices to reduce emissions, increase carbon capture and support wildlife, such as agroforestry and in-field wildflower strips.