15.12.2022
As fertiliser prices rocket, to around four times higher than they were in 2020, scientists are launching the UK's first comprehensive strategy setting out how we could transform our management of phosphorus. It provides a roadmap for how the country can better manage this vital element, which plants need to grow and is essential for food production, but which is also behind environmental pollution in our rivers and lakes.
The UK Phosphorus Transformation Strategy has been drawn up by scientists from UK Centre for Ecology & Hydrology (UKCEH) and other institutes. It outlines a pressing need for new solutions and scaling-up of existing innovations to prevent future damage to aquatic biodiversity and habitat, reduce reliance on volatile import markets and to unlock new opportunities for agriculture. 
The ongoing war in Ukraine highlights the food security risks associated with reliance on imports of critical farm inputs like phosphorus. Crop and livestock production in the UK is almost entirely dependent on imported phosphorus – around 174,000 tonnes annually – contained within feeds and fertilisers. However, less than half of this is used productively to grow food due to inefficiencies in its application and management.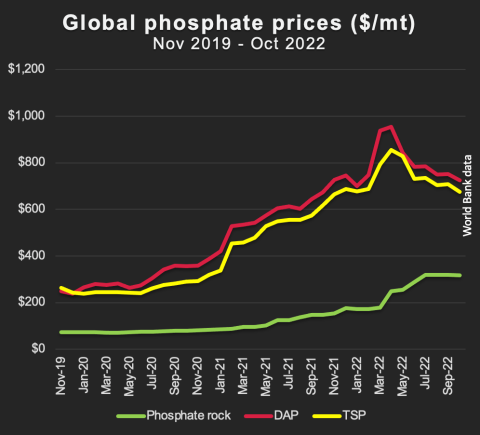 Billions of pounds worth of phosphorus are locked in UK top soil from decades of applications of fertiliser and manure. Accessing and managing this legacy phosphorus 'bank' is central to improving efficiency and reducing imports, the team of scientists behind the new strategy argue.
Professor Bryan Spears of UKCEH, a co-author of the report, says: "UKCEH's work monitoring lakes and rivers across the UK over many decades has shown the environmental and societal damage caused by phosphorus pollution. 
"We now know that climate change will make things worse, leading to more harmful algal blooms, poorer water quality in drinking water reservoirs, and faster biodiversity loss. Responding to these issues costs hundreds of millions of pounds each year. The recommendations in our new report offer an alternative path."   
The strategy's recommendations, jointly developed with farmers, regulators, policy-makers, food producers, wastewater companies and environmental managers through extensive consultation. These include:
•    Developing and deploying at scale new technologies and innovations that can recover phosphorus from animal manure, wastewater and food waste, and redistribute it as viable, cost-effective and renewable fertiliser.
•    Providing incentives that encourage investment in technologies and lower barriers to create new markets for a renewable phosphorus fertiliser sector.
•    Developing coherent policies and governance that recognise and manage phosphorus as a scare resource, as well as a pollutant.
•    Providing tailored knowledge, research and advice for farmers on taking advantage of  phosphorus already stored in soil, and using recycled phosphorus.
•    Engaging all the different sectors involved in food production so they work more closely and adopt innovative solutions to make the transition towards using phosphorus more sustainably.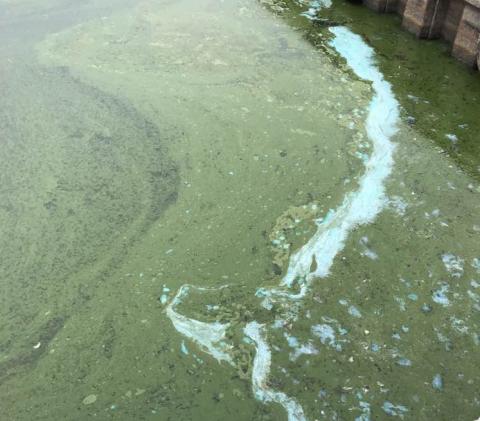 The strategy highlights phosphorus is unevenly concentrated across the UK. Where livestock farming is most intensive, predominantly in the west of England and Northern Ireland, then surpluses of phosphorus (largely in manure) are higher. However, the phosphorus fertiliser is needed most in the east, where many of the UK's arable crops are grown. The logistics of moving bulky manure from one part of the country to another are impractical so finding innovative ways to extract and relocate phosphorus from manure will be key in addressing these regional imbalances.
The UK Phosphorus Transformation Strategy report is available on the RePhoKUs project website.
Further information
The UK Phosphorus Transformation Strategy is a major output from the RePhoKUs project (The role of phosphorus in the sustainability and resilience of the UK food system), led by Lancaster University and involving UKCEH, the University of Technology Sydney, University of Leeds and AFBI. The project is funded by the Biotechnology and Biological Sciences Research Council, Economic and Social Research Council, Natural Environment Research Council and the Scottish Government under the UK Global Food Security research programme (Grant No. BB/R005842/1).
 
Earlier this year, a team of 40 international experts led by UKCEH and the University of Edinburgh published the Our Phosphorus Future report, the most comprehensive global analysis of the challenges and possible solutions to the phosphorus crisis to date.