05.10.2022
The UK Centre for Ecology & Hydrology (UKCEH) is participating in a new four-year European project that will contribute to the sustainable development of pharmaceuticals, by using and promoting lifecycle approaches to their design, manufacture, usage, and disposal.
The EC Horizon Europe Research and Innovation Action will assess the environmental risks not only of active pharmaceutical ingredients and residues or metabolites, but also other chemicals and by-products of the production process.
This sort of approach is essential to inform the types of green manufacturing currently under consideration by the pharmaceutical industry. The risk and lifecycle assessment approaches being developed through the project will be applied to six case studies, which will provide industry and policy makers with key examples of how whole lifecycle assessment may be used in practice to evaluate changes in environmental impacts due to the introduction of 'green' manufacturing processes.
Funded under the European Union's Horizon Europe Framework Programme, ETERNAL will help to tackle the challenge of maintaining ongoing access to safe, high quality and effective pharmaceutical treatments for citizens and animals, whilst ensuring sustainable supply chains and consumption patterns and avoiding undue impacts of pharmaceutical residues on the environment.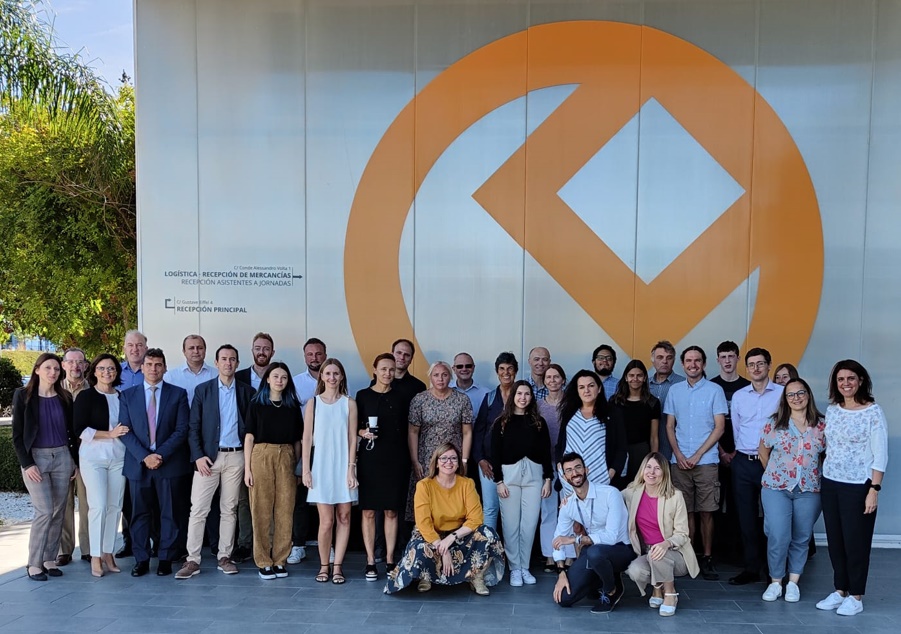 The ETERNAL consortium brings together knowledge and perspectives from the EU pharmaceuticals manufacturing value-chain, world-leading academics, specialist research centres, and innovative small and medium-sized enterprises. The project is being coordinated by the Instituto Tecnológico del Plástico (AIMPLAS), a leading Spanish research and technology organisation with an active interest in addressing the sustainability challenges facing the health industry.
UKCEH is leading work on environmental risk assessment for the project. The goal of this work is to advance our understanding and ability to assess the risk that pharmaceuticals may pose to the environment. We will perform targeted studies assessing the toxicity of pharmaceuticals and their by-products to ecosystems, use mathematical models to predict their transport into and around the environment, collate monitoring data, and produce a roadmap for integrating new scientific knowledge into regulatory risk assessment.
Dr Sam Harrison, an environmental chemistry modeller at UKCEH says: "We will bring the latest scientific knowledge into regulatory risk assessment, enabling us to rank current in-use pharmaceuticals in terms of those that pose the greatest environmental risk, and to assess how the modifications made within the project case studies reduce risk. This allows us to target mitigations, modifications and management strategies to reduce this risk, ultimately towards a greener, more sustainable environment."
Further information
This project has received funding from the European Union's Horizon Europe Framework Programme (HORIZON) under grant agreement No 101057668.