26.09.22
The UK Centre for Ecology & Hydrology (UKCEH) has secured funding for state-of-the-art laboratory equipment that will transform our understanding of chemical pollutants as well as natural and manmade particles, and their potential impact on the environment and human health.
The equipment will incorporate instruments for electron microscopy, linking this to spectroscopy and X-ray analysis to obtain information on the structure and properties of biological samples, including their pollution loads and their responses to this toxicity.
The £750,000 investment from the Natural Environment Research Council (NERC) will enable scientists to study samples across different dimensions, from the millimetre scale of a plant root to the micrometre scale of a bacterial cell, to the nanometre scale of nanoparticles. This will include observing nano-scale chemical reactions in water, atmosphere, soil, plants in detail.
With this investment, a new research resource, the UK Centre for Multimodal Correlative Microscopy and Spectroscopy (CoreMiS), will be established at UKCEH. This will be the first of its kind in the country dedicated to the study of the environment and will be available for all scientists to use.
Dr Gbotemi Adediran, an emerging contaminant scientist at UKCEH and the principal investigator at CoreMiS, explains: "This cutting-edge equipment will provide the UK environmental research community, for the first time, with access to a single solution dedicated to the combined analysis of environmental samples using techniques previously available only as stand-alone approaches."
Thanks to CoreMiS, researchers will be able to:
accurately identify and quantify nanoplastics across the environment, including water, soils, indoor and outdoor air, and biological tissues, which will provide the data necessary to understand how they may cause harm.
predict the level of human and environmental exposure to nanotechnology products, such as nano-cosmetics, pesticides and fertilisers.
measure how the chemistry of pollutants is changed when they enter tissues and cells, so we can better understand how they cause toxic effects. This will, for example, improve the study of the chemical components of air pollution, one of the biggest environmental threats to human health.
identify the mechanisms of antimicrobial resistance.
analyse nanoparticles, what happens to them in the environment and how they are affected by pollution and climate change.
better understand the biogeochemical processes that govern soil nutrient and carbon dynamics.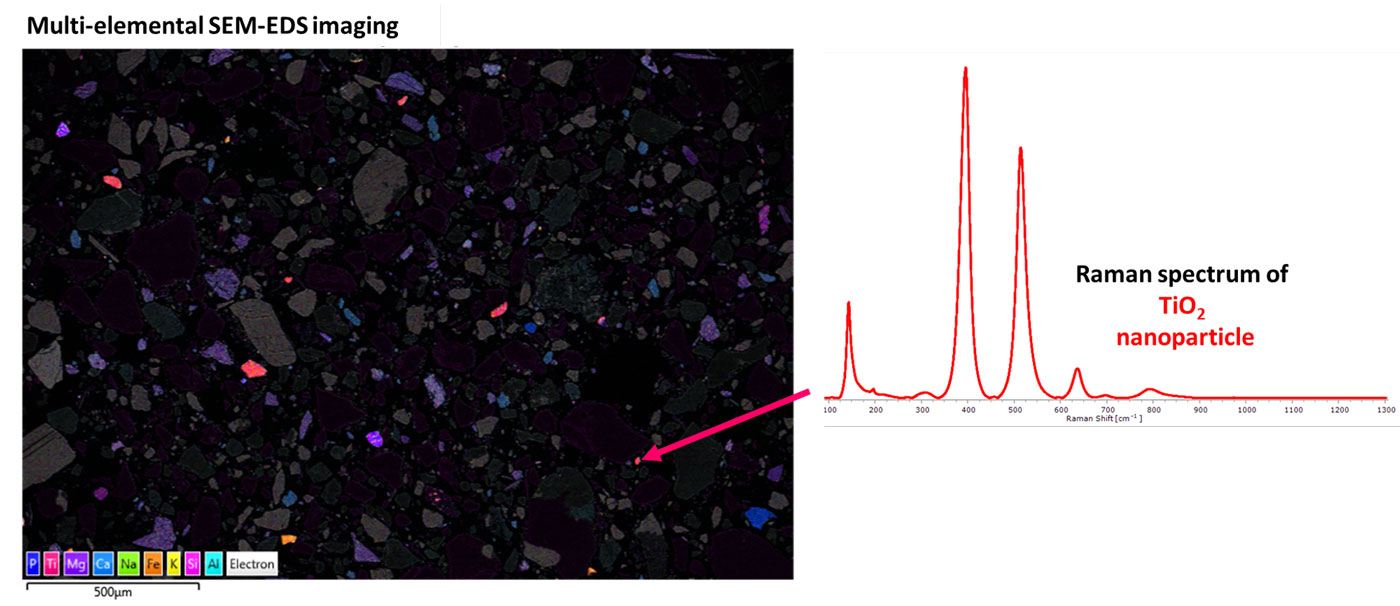 NERC, part of UK Research and Innovation, is investing a total of £6.6 million in state-of-the-art equipment, to be held at universities and research centres across the UK but serving as a national resource available to all environmental scientists. Dr Iain Williams, Director of Strategic Partnerships at NERC, says: "This investment marks a major upgrade of national environmental science infrastructure, giving researchers access to the tools they need to drive forward their research."
Additional information
UK bolsters environmental sciences research equipment (UKRI press release)