UKCEH scientists are among those working to understand and improve poor air quality in the megacity of Delhi, India. Dr James Cash explains more about a recent study...
Delhi is one of the most atmospherically polluted cities in the world and often features in 'record-breaking air pollution' headlines during this time of year (October to December). This is due to a potent combination of factors including stagnant winds, temperature inversions (which trap pollutants close to the surface), busy roads and plenty of emissions.
At UKCEH, in projects such as DelhiFlux, we have investigated what measures could help improve air quality and reduce the numbers of premature deaths linked to air pollution in Delhi, which were estimated to be ~54,000 in 2020.
Our new study in Atmospheric Environment quantifies how effective the Indian government's mitigation strategies have been over recent years in reducing the smog. We observed that, at its worst, the biggest culprit of air-polluting particles came from burning activities inside, and outside, of the city.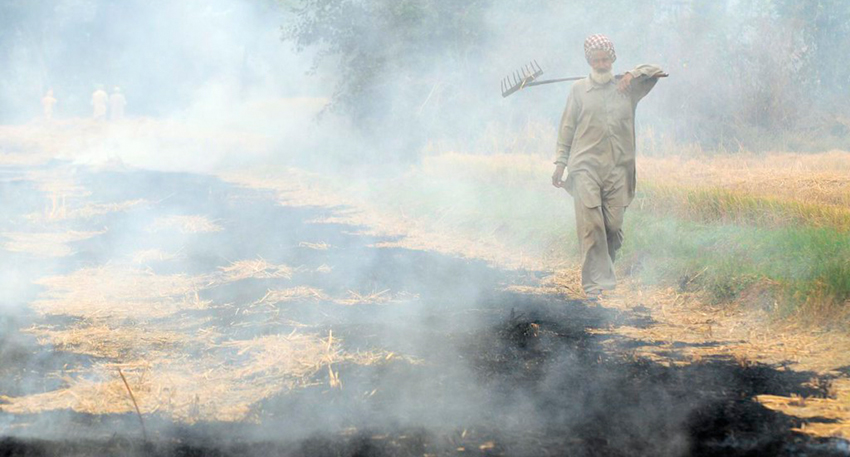 Crop residue burning following the rice harvest in the provinces surrounding Delhi between mid-October and mid-November is well known to be a major and re-occurring contributor to Delhi's air pollution. Our study has confirmed this, but also shows that open burning of waste and solid fuels is a significant contributor.
This suggests more needs to be done to incentivise farmers to reduce crop-residue burning, to improve waste management in Delhi, and provide access to cost effective alternative fuels.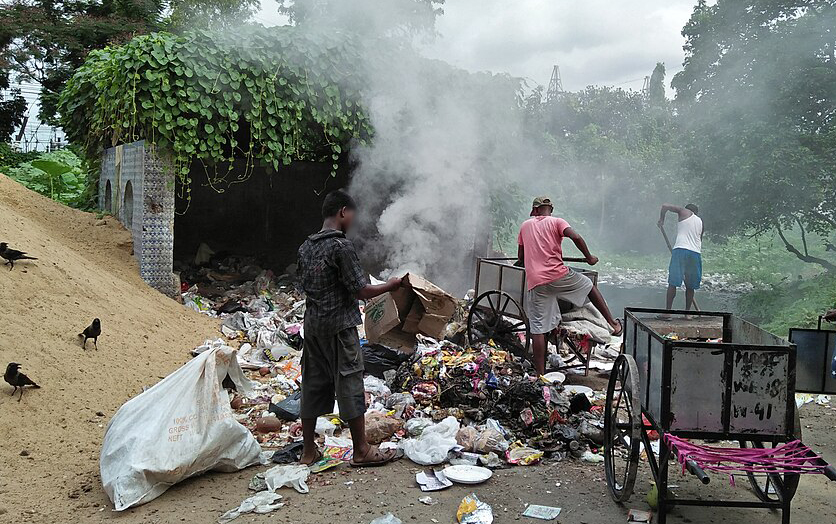 We found that heavy goods vehicle (HGV) restrictions were also a major contributor to poor air quality during October to December. HGVs are the highest emitting vehicles in Delhi and are often restricted to entering the city during late evenings and early mornings with the intention of reducing human exposure to air pollutants and to reduce traffic congestion. 
Difficult decisions
The timing of these restrictions is unfortunate as it concentrates emissions during night-time when pollutants are trapped close to the ground, thus increasing surface concentrations. This begs the question of when should HGVs enter the city? The conditions are more favourable during the middle of the day for particles to disperse, so, why not move the restriction times to the middle of the day? Or, would this only move the problem and cause more air pollution due to traffic congestion?
These questions are yet to be answered but reflect the difficult decisions that policymakers make. It also highlights how big a role the meteorological conditions play in Delhi's air pollution.
While much remains to be done, some mitigation policies have been very effective: our measurements suggest that the shutdown of two coal power stations in Delhi significantly reduced particles due to coal-combustion. There have also been increasingly effective vehicle emissions standards over the last decade that have helped to curb air pollution from traffic, despite a rapid increase in the number of registered vehicles. 
For now, air quality in Delhi will likely remain poor until the end of November, particularly as we are approaching the week of Diwali, the festival of light, and if previous years are anything to go by, the magnificent firecracker displays will unfortunately only add to the pollution problem.
James Cash
For more information, view our open access publication: Response of organic aerosol to Delhi's pollution control measures over the period 2011–2018
1 BBC, Nov 2023 Air pollution: Schools in Delhi shut as air quality levels reach 'severe'
2 Indian Express, Nov 2023 Delhi air pollution updates