A pair of breeding kestrels (Falco tinnunculus) again visited our site at Wallingford in Oxfordshire in 2016. We were able to follow their Spring / Summer 2016 progress via a nest box camera.
NB 12 July 2016: Now that the chicks have left the box, the live stream has been switched off. Thanks for all your interest! You can view clips from 2016 below or on our YouTube channel.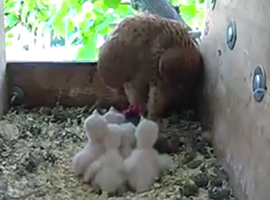 Spring 2016 breeding progress: The first egg was laid on the night of 2 May; the second egg on the night of 4 May; the third on the morning of 7 May; the fourth on the morning of 9 May; the fifth on the morning of 11 May. The first three chicks hatched on 5 June and all five had hatched by 7 June. The smallest and weakest of the five chicks sadly died during the night of 14/15 June.
On 28 June, the surviving 4 chicks were ringed by trained and licensed members of staff. No harm came to the birds during the process. Bird-ringing is important as this allows us to monitor the population across the country –about 2000 Kestrel chicks are ringed in Britain each year – and this gives us scientific information about their survival and movements which helps us understand how their populations 'work', and what may be causing their decline.
On 5 July, the kestrel chicks began making their first forays outside the box and made increasingly fewer visits to the box over the next few days. By 11 July they were no longer even returning to sleep at night.
Why monitor kestrels?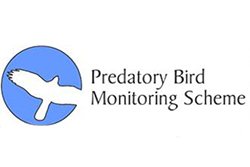 Kestrel numbers have declined in the UK since the 1970s and the species is included on the Amber List of species of conservation concern. CEH researchers, led by Professor Richard Shore, run a long-term national monitoring programme, the Predatory Bird Monitoring Scheme, that is investigating contaminant levels across a range of predatory bird species, including Kestrels, across Britain. We are using top predators as a sentinel for wider environmental contamination. Currently, we are looking at pollutants including lead (assessing an industry stewardship scheme related to a UNEP proposal to ban lead shot), atmospheric mercury, and rodenticides.
We also hope you will enjoy seeing the behaviour of kestrels in a nest environment. While these birds are a familiar sight hovering beside hedgerows and roads, our camera offers a glimpse into their breeding behaviour.
In 2015 laying of eggs occurred in late April to early May 2015 (five in total, with the first egg laid on 23 April). Hatching began c. 27 May, and all chicks hatched by 29 May 2015. Unfortunately all the chicks from the 2015 brood subsequently died.
Selected video footage 2016
9 July 2016 - learning to hunt: kestrel chick investigates the nest box
6 July 2016 - the chicks begin to leave the nest for short periods
27 June 2016 - 4 chicks in action
6 June 2016 - feeding 4 chicks
11 May 2016 - 5th egg
2 May 2016 - 1st egg
28 April 2016 - together
18 April 2016 - feeding
11 April 2016 - stretching
2 April 2016 - feeding
30 March 2016 - other visitors
23 March 2016 - settling in
Male & female kestrel checking out our nest box at Wallingford today - hoping for good breeding season @CEHBirdCam pic.twitter.com/q3s3A3xiZ3

— CEH Science News (@CEHScienceNews) March 23, 2016
Images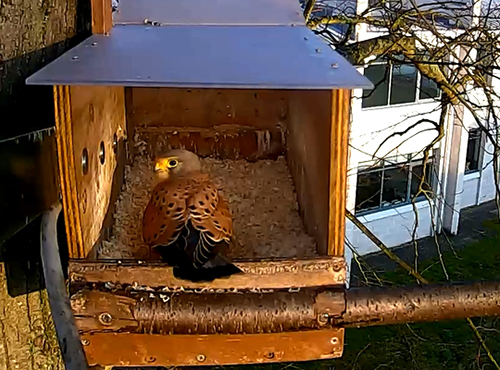 Kestrel visiting the nest box soon after it was re-installed at our site in Wallingford in March 2016.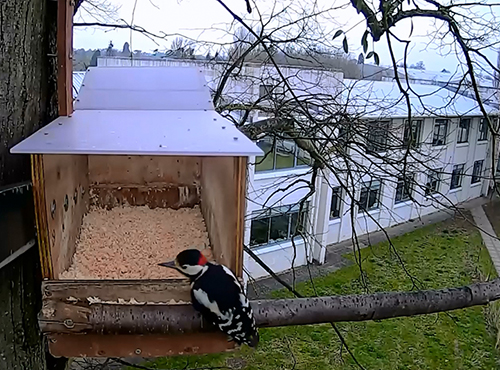 Other visitors including a great spotted woodpecker (above) and a squirrel have been seen investigating the box.
Additional information