SFG 98th Meeting (April 2017)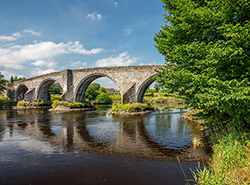 The Spring 2017 meeting of the Scottish Freshwater Group will take place on Thursday 20th April at the University of Stirling with a half-day theme centred on "Connecting people with the freshwater environment".
Offers of both talks and posters on this particular theme, as well as a range of freshwater-related topics, are most welcome. Get in touch with the SFG team using the contact details on the right.