Image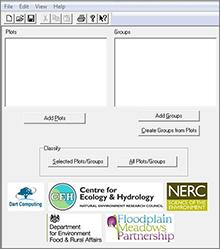 WinTWINS is a Windows-based version of TWINSPAN, which was originally released in 1979. The program classifies species and samples, producing an ordered two-way table of their occurrences. Samples are first successively divided into categories, and species are then divided into categories on the basis of that sample classification.
The current version of the program was updated in 2005 and uses a Windows interface. Detailed program documentation is available with the download as a PDF, which will be stored in the folder C:\Program Files\WinTWINS.
Citations
When using this software, please cite it as follows:
Hill, M O & Šmilauer, P (2005). TWINSPAN for Windows version 2.3. Centre for Ecology & Hydrology and University of South Bohemia, České Budějovice.
Download WinTWINS
Download the files directly to your computer after filling out our short online form. The download consists of one exe file: wintwins23.exe (1.08MB).
The information collected will only be used to supply details of updates to the software.