PC-IHACRES is a rainfall-runoff model. It uses a transfer function/unit hydrograph (UH) method for catchment-scale (spatially lumped) continuous simulation.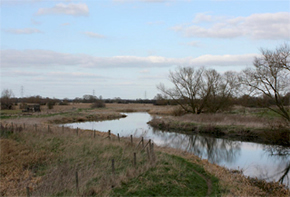 About PC-IHACRES
PC-IHACRES can assist hydrologists and water resource engineers. Its applications include:
investigations in small catchments instrumented for special studies
regional studies using larger catchments
quality assurance of strategically important streamflow and rainfall records.
PC-IHACRES can be used in higher education as a teaching aid for unit hydrograph theory and application.
It was developed jointly by the Centre for Ecology & Hydrology and the Centre for Resource and Environmental Studies at the Australian National University.
Key features and uses include:
identification of unit hydrographs (UHs)
continuous time series streamflow modelling
environmental impacts detection - hydrological regime studies
runoff event modelling
hydrograph separation (e.g. to assist with water quality investigations)
derivation of a Slow Flow Index (SFI), analogous to Base Flow Index (BFI)
derivation of Dynamic Response Characteristics (DRCs)
DRC - Physical Catchment Descriptor (PCDs) studies (regionalization)
teaching aid for unit hydrograph (UH) theory and its applications
hydrometric data quality assurance/control (QA/QC)
infilling missing streamflow data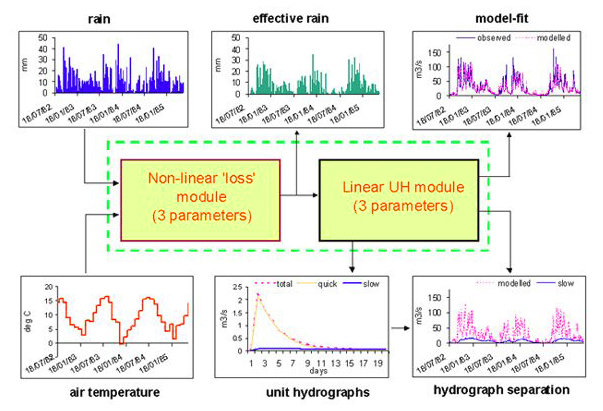 Download PC-IHACRES
The PC-IHACRES software is available to download free of charge. The download includes the 94-page user guide with tutorials and other documents.