We hope that you enjoy taking part in one or both of the PoMS surveys (FIT Counts and 1km square surveys). There are a number of other pollinator survey and recording projects that you may also be interested in, many organised by PoMS partners.
Every Flower Counts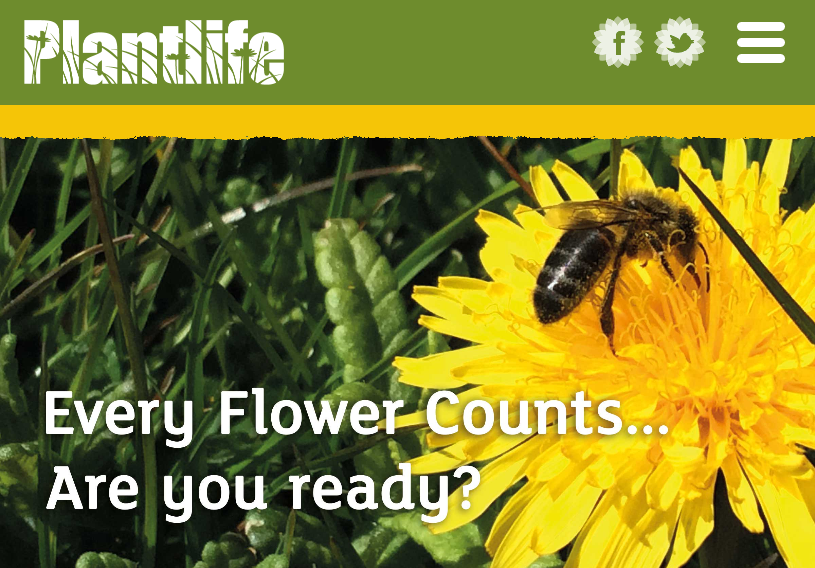 This citizen science survey runs from Saturday 23 May 2020 to Sunday 31 May, and is organised by Plantlife as part of their "#NoMowMay" campaign. This encourages people to relax their lawn-mowing regimes and let the flowers bloom, not least because this can help support pollinating insects.
Every Flower Counts asks you to identify and count the number of flowers in your lawn, and provide some information about the size of the lawn and how often it is mown. From the information you provide, Plantlife are able to tell you your "Personal Nectar Score". This is based on the amount of nectar sugar the flowers in your lawn are producing every day, and how many honeybees this could support. As PoMS participants will be aware, and as Plantlife explains, lots of different insects pollinate flowers, not just honeybees! However, the nectar requirements of honeybees are better known than for many other species, so the Personal Nectar Score uses honeybee data to give an idea of how many pollinators our lawns could support if all the nectar sugar was available to them.
Full details are on the Every Flower Counts website, including plant ID guides, recording forms and more. See also the fascinating results from last year's survey. The survey will run again from 11 to 19 July to pick up summer flowering species.
---
Recording bees and wasps
For the PoMS FIT Counts we ask you to count bees into three groups (honeybees, bumblebees and solitary bees). But there are around 270 species of bee in Britain, so there is lots of scope for taking your interest further and getting to know some of the individual species. And once you can identify a few species you can send in records to contribute to the Bees, Wasps and Ants Recording Society (BWARS), who collate all the national records for these insects and share the data with PoMS for research purposes (e.g. the recent paper on losses of pollinating insects). The BWARS website has lots of information on identification guides and how to get involved with recording bees (and wasps, also pollinators!). Bees and wasps can be tricky to identify, and for help with identification there is a very active BWARS Facebook group. Once identified, you can add your records to iRecord or send them direct to BWARS.
For Bumblebees, the Bumblebee Conservation Trust (BBCT, a PoMS partner organisation) has lots of information, including identification guides, and also runs the "BeeWalk" surveys. These involve walking a regular route once a month and recording all the bumblebees you see. This provides another strand of data on pollinators that can be used to monitor changes. For more information on this and other surveys go to So you've seen a bee, what happens next?
---
Recording hoverflies and other flies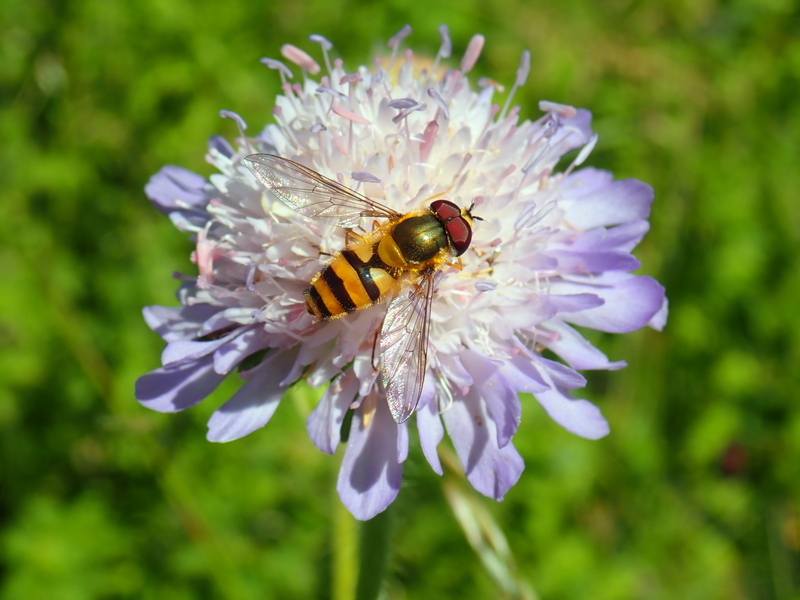 The Hoverfly Recording Scheme (HRS) collates records for hoverflies in a similar way to BWARS for the bees, and also shares data for research. HRS also has an active Facebook group that offers lot of help with identifications. Records can be submitted via the Facebook group, via spreadsheets or via iRecord.
For information on the very wide range of fly families and species in addition to hoverflies, and a list of all the other recording schemes for flies, go to the Dipterists Forum website and explore the links there (see also Dipterists Forum on Twitter and Facebook).
---
Recording butterflies and moths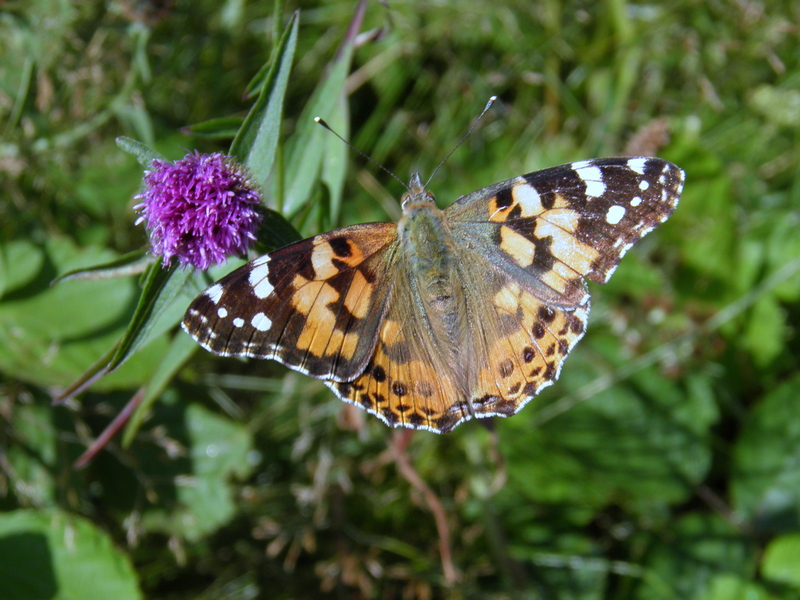 Butterfly recording is coordinated by Butterfly Conservation and their network of local branches. Lots of identification guidance help is available on their website, and many local groups are active on Twitter and/or Facebook etc. Records can be sent in via iRecord (including the iRecord Butterflies app) or direct to the branches.
Moth records are collated by a network of county moth recorders, who feed records in to the National Moth Recording Scheme, managed by Butterfly Conservation. As with the butterflies, there are local moth groups in most counties or regions. Some counties make use of iRecord, but contact your county moth recorder to check how they wish to receive records.
Butterfly Conservation is a partner in PoMS.
---
Recording other pollinators
Many of the other insect groups have their own recording schemes, see the list from the above link.
For more about wildlife recording in general, see "Getting started" from the Biological Records Centre within UKCEH.