Scientific challenge
The EU Water Framework Directive (WFD) aims to deliver sustainable water management by achieving good ecological status. Introducing ecosystem services into EU water policy assumes a connection between good ecological status and the realisation of several benefits, such as water supply, fish production, tourism and recreation, in and around freshwaters.
Image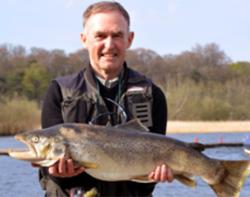 Project overview
The objective of this case study is to investigate the relationships between the ecological status of Loch Leven and the delivery of a number of ecosystem services. In particular, it will examine whether the restoration or improvement of quality, driven by the WFD goal of achieving good ecological status, can lead to net socio-economic benefits.
More specifically, our main tasks will be to:
Quantify the links between WFD ecological status and the provision of ecosystem services at the loch (angling, water supply, tourism/recreation and nature conservation).
Consider the value of the services provided by the loch, and the impact of loch regulation for ES on water-dependent downstream industries.
Explore impacts of future change scenarios (including climate) on ecological status and ecosystem service provision.
The study will demonstrate whether WFD river basin management, which is aimed at achieving good ecological status, can also result in positive synergistic effects in relation to the provision of ecosystem services. The case study will deliver practical recommendations to help protect ecological status and freshwater biodiversity, while maintaining ecosystem service provision at the catchment scale.
About OpenNESS
This project case study is part of the EU Framework 7 Project OpenNESS, funded by the European Commission, within the 7th Framework Programme under project code 308428. The case study lead is Dr Laurence Carvalho from the Freshwater Ecology Group, Centre for Ecology & Hydrology, UK. The group will work together with OpenNESS partners, particularly the Kinross Estates Company who own and manage the loch, and the European Commission's Joint Research Centre. Other non-project stakeholders are involved as part of the Case Study Advisory Board.