Scientific challenge
Image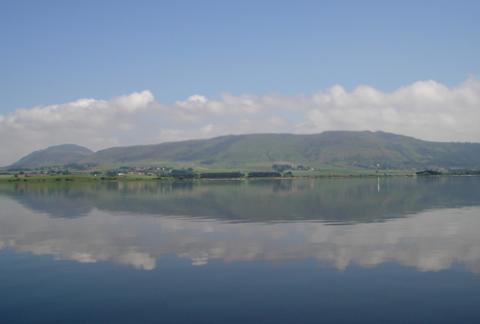 The use of geoengineering for the control of eutrophication in lakes has increased in recent years. The application of phosphorus binding compounds to lake sediments has been widely used, but there remains a lack of scientific consensus on many aspects of its usage. This has resulted in liberal use of the approach with limited scientific forethought, leading to the potential for unintended consequences. The advent of water quality targets and deadlines in policy, including the EU Water Framework Directive and the Clean Water Act in the USA, has created the need for phosphorus management methods that can produce rapid results.
Advances in research
An e-conference in March 2014 highlighted recent advances in lake geoengineering research on these sediment nutrient-binding techniques, with four interactive sessions focusing on:
The need for geoengineering in lakes and forecasting of unintended consequences
Advances in materials development and application procedures
Assessing future research requirements, for the safe and effective use of geoengineering, including whole lake experiments
The need for decision support for practitioners to underpin wide-scale use
Hear conference organiser Dr Bryan Spears from the Centre for Ecology & Hydrology explaining more about the event in the invitation video:
Find speaker biographies and details of how the e-conference was organised in the Conference Structure and Organising Committee sections below. You can also view the session videos and read the online debate on the discussion forum.
Conference structure
To ensure as wide an audience as possible, the conference was hosted virtually using video and written plenary presentations and open discussions chaired by recognised experts in the field.
The conference was divided into four sessions, each covering a key topic relating to lake sediment-based geoengineering. Each session chair presented a short video on the topic area and plenary contributors presented written perspectives to generate discussion amongst the conference delegates.
Image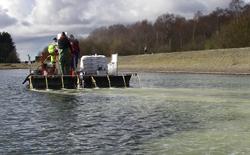 Outputs
Two commentary papers have been published by journals in the field and a special issue of Water Research is planned.
Bryan M Spears, Stephen C Maberly, Gang Pan, Eleanor Mackay, Andy Bruere, Nicholas Corker, Grant Douglas, Sara Egemose, David Hamilton, Tristan Hatton-Ellis, Brian Huser, Wei Li, Sebastian Meis, Brian Moss, Miquel Lürling, Geoff Phillips, Said Yasseri, Kasper Reitzel. Geoengineering in lakes: a crisis of confidence? Environmental Science & Technology. doi: 10.1021/es5036267
Eleanor Mackay, Stephen C Maberly, Gang Pan; Kasper Reitzel, Andy Bruere, Nicholas Corker, Grant Douglas, Sara Egemose, David Hamilton, Tristan Hatton-Ellis, Brian Huser, Wei Li, Sebastian Meis, Brian Moss, Miquel Lürling, Geoff Phillips, Said Yasseri, Bryan M Spears. Geoengineering in lakes: welcome attraction or fatal distraction? Inland Waters Published online.
Organising Committee
The e-Conference was hosted by the Centre for Ecology & Hydrology in collaboration with the Chinese Academy of Sciences, the Centre for Lake Restoration (CLEAR), a Villum Kann Rasmussen Centre of Excellence, and the University of Southern Denmark.
Conference organisers
Bryan Spears and Stephen Maberly
Conference communications
Deena Mobbs, Ellie Mackay and Juliette Young
Conference chairs
Session 1
Professor Stephen Maberly, Lake Ecosystems Group, Centre for Ecology & Hydrology, UK
Image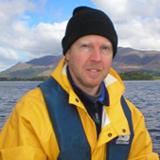 Professor Maberly is the head of the Lake Ecosystems Group at Lancaster, and has worked in aquatic ecology for more than 30 years, specialising in the ecophysiology of aquatic plants, with a particular interest in inorganic carbon as an ecological factor. He is also involved in the maintenance and analysis of long-term datasets on the Cumbrian lakes to understand the effects of external pressures such as climate change, nutrient enrichment and invasive species on lake function. He also carries out research into the effect of nitrogen as a limiting nutrient in freshwaters, the link between catchment processes and lake function and understanding how the behavioural ecology of flagellates control ecological distribution. He is involved in developing different approaches to monitoring lakes, including the use of high frequency data and earth observation.
Session 2
Image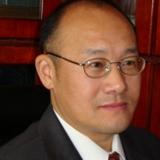 Professor Gang Pan, Research Centre for Eco-Environmental Sciences, Chinese Academy of Sciences, China
Professor Pan is the Chairman of Global Phosphorus Recycling Initiative, SCOPE, chief scientist of a Sino-EU governmental cooperation program on water science, deputy chief scientist of a national R&D program on Taihu Lake and project leader for three national key basic research projects. He pioneered in developing cost-effective and safe technologies for toxic algal blooms and water pollution controls as well as nutrient recycle/reuse technologies in natural water systems. He also developed fundamental physicochemical theories and methods to study environmental and geochemical interfacial reactions (adsorption, flocculation, and nano science). He has a track record in developing multidisciplinary studies in chemical, environmental, ecological, water, and nano areas, ranging from fundamental science to applied engineering.
Session 3
Image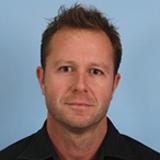 Associate Professor Kasper Reitzel, Department of Biology, University of Southern Denmark, Denmark
Kasper Reitzel is Associate Professor at the University of Southern Denmark where he is a participant of the Danish Centre for Lake Restoration (CLEAR). The focus of his research is the structuring role of phosphorus (P) in aquatic ecosystems, and during the past years Kasper has worked intensively with different aspects of chemical lake restoration with eg aluminium and modified clay, and is combining analytical chemistry with limnology to increase our understanding of these chemicals.
Session 4
Image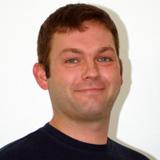 Dr Bryan Spears, Freshwater Ecology Group, Centre for Ecology & Hydrology, UK
Bryan Spears is a Freshwater Ecologist based at the Centre for Ecology & Hydrology's Edinburgh site. He has particular expertise in the biogeochemical transformation of nutrients within shallow aquatic ecosystems and the role of aquatic organisms in regulating these processes. His work has included studying the roles of benthic microalgae, macrophytes, bacteria and macroinvertebrates in regulating nutrient cycling between sediments and overlying waters in shallow lakes.
View the sessions
Videos from each session are linked below. Watch them on the e-Conference forum, where you can also read the discussions (which were open between 10 March 2014 and 21 March 2014).
Session 1: The need for geo-engineering in lakes and forecasting of unintended consequences
Session 2: Advances in materials development and application procedures
Session 3: Assessing future research requirements for the safe and effective use of geo-engineering, including whole lake experiments
Session 4: The need for decision support for practitioners to underpin wide-scale use