Ecological restoration in areas of environmental degradation can help reverse global biodiversity losses, according to new findings published in the journal Science. The recovery of ecosystem services, such as healthy waterways and pollination, can also be promoted in what has been described as a 'win-win' solution. However, the research shows that measures of biodiversity and ecosystem services are still higher in natural, pristine systems than in restored systems.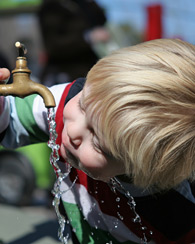 The new research was carried out by an international team of scientists from the University of Alcalá, Centre for Ecology & Hydrology and Bournemouth University.
Ecological restoration is widely used to reverse the environmental degradation caused by human activities such as deforestation, pollution and land use techniques that cause soil erosion, although different kinds of ecosystems recover at different rates. The effectiveness of restoration actions in increasing provision of both biodiversity and ecosystem services has not previously been evaluated systematically.
Examples of ecosystem services include improved water quality and increased carbon storage, valuable natural assets which benefit human well-being.
CEH scientist Professor James Bullock is a co-author of the paper. He said, "We have shown that across the globe restoration projects are able to help reverse loss of the biodiversity and ecosystem services in areas degraded by human activities.
"While restoration can help reverse losses, this research shows it is critical for human well-being that we conserve pristine habitats and the biodiversity and ecosystem services they provide."
The paper's lead author is Professor José M. Rey Benayas from the University of Alcalá. He is also President of the International Foundation for Ecosystem Restoration. Noting that restoration also has benefits for ecosystem services he said, "These services can act as an engine of economy and a source of green employment, so our results give policymakers an extra incentive to restore degraded ecosystems."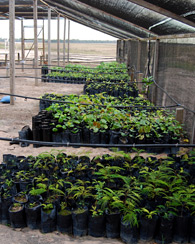 The research team analysed results from 89 restoration assessments carried out in a wide range of ecosystem types across the globe. On average, ecological restoration increased provision of biodiversity and ecosystem services by 44% and 25% respectively.
Increases in biodiversity and ecosystem service measures following restoration were positively correlated. But values of both remained lower in restored than in intact, undamaged reference ecosystems.
The results indicate that restoration actions focused on enhancing biodiversity should support increased provision of ecosystem services, particularly in tropical terrestrial areas, which hold the largest amounts of biodiversity and are usually subject to high levels of human pressure.
Another co-author, Professor Adrian Newton of Bournemouth University, said the results highlighted the importance of ecological restoration approaches for addressing environmental degradation in many parts of the world.
Restoration can offer a 'win-win' solution, he added, increasing the provision of environmental benefits to people, while at the same time increasing biodiversity.
The research was funded by a variety of sources include the Natural Environmental Research Council, the International Foundation for Ecosystem Restoration (FIRE), the Spanish Ministry of Science and Education, and the ReForlan project funded by the EC. FIRE is a private, non-profit organisation that aims to support the design and implementation of plans, projects and public policies on ecological restoration. The ReForlan project, coordinated by Prof. Adrian Newton, is focused on the ecological restoration of native forest in dryland areas of South America.
Additional information
To interview Professor James Bullock, contact Barnaby Smith at the Centre for Ecology & Hydrology press office.
A press release was issued to accompany this story.
The full paper, Enhancement of Biodiversity and Ecosystem Services by Ecological Restoration: A Meta-Analysis by José M. Rey Benayas, Adrian C Newton, Anita Diaz and James M. Bullock, is published on the Science Express website. James Bullock can also be heard talking about the meta-analysis of studies of ecological restoration in a Science podcast interview.
Related CEH news stories and links
CEH urges Women's Institute to help protect all pollinators - 3 June 2009
Putting a price on environmental goods? The Valuing our Life Support Systems symposium - 5 May 2009
£10 million initiative launched to tackle bee and pollinator decline - 21 April 2009
Details of CEH's Biodiversity science programme