The seasonally unusual southerly track of the jet stream persisted through the first three weeks of July 2012, bringing to the UK more of the unsettled weather which characterised the late spring and early summer. Intense downpours led to widespread damaging and disruptive flood episodes across large parts of England, southern Scotland and Northern Ireland. In contrast, there was a continuation of the exceptional dry spell in northwest Scotland. However, a northward shift in the jet stream from the 20th of the month heralded a change in synoptic patterns.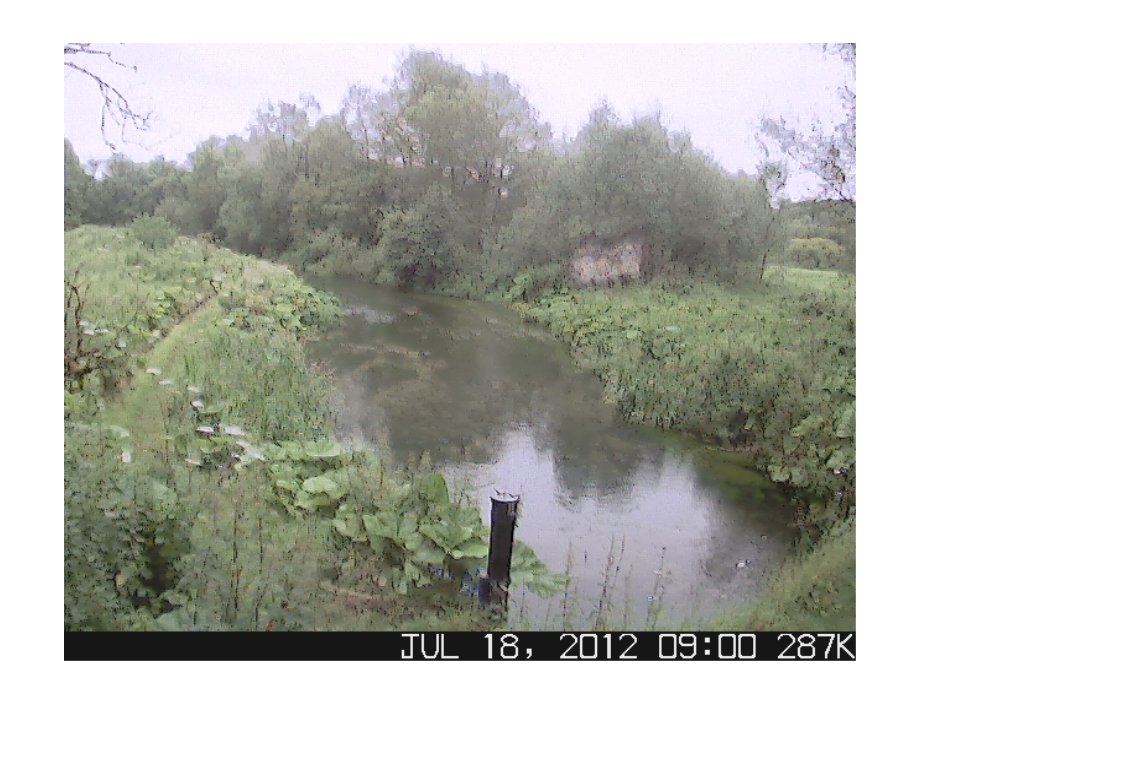 The above analysis is contained within the latest UK monthly hydrological summary (for July 2012) produced by the National Hydrological Monitoring Programme, operated by the NERC Centre for Ecology & Hydrology in conjunction with the NERC British Geological Survey.
Water resources are healthy in the most of the UK: England & Wales reservoir stocks declined slightly following the dry conditions late in the month, but were over 15% above average entering August. Groundwater resources have also continued to recover, leading to the lifting of remaining hosepipe bans in southern England, although levels remain low in slowly-responding parts of the Chalk and the Permo-Triassic sandstone.
Following the shift in the jet stream, northwest Scotland received welcome rainfall, although contingencies are still in place to manage the water resources stress which persists in the Western Isles.
Jamie Hannaford, from the Centre for Ecology & Hydrology, said, "The transformation in water resource status since early April is without any close modern parallel and, with record July levels across the major aquifer areas, an elevated risk of groundwater flooding may be a possibility in vulnerable areas later in the autumn/winter.
The Centre for Ecology & Hydrology jointly operates the National Hydrological Monitoring Programme (NHMP) in conjunction with the British Geological Survey. NHMP scientists produce the UK Monthly Hydrological Summary which assesses rainfall, river flows, groundwater and reservoir levels. They also operate the National River Flow archive. The NHMP has a remit to analyse major flood and drought events in the UK and analyse long term trends in UK hydrological data. The Programme was set up in 1988 and relies on the active co-operation of measuring authorities throughout the UK.
Additional information
Read the full July 2012 Hydrological Summary for the UK [PDF, 1.8mb]
Hydrological summary archive - dating back to March 1997
Details of the National Hydrological Monitoring Programme
Datasets hosted by CEH: National River Flow Archive, National Water Archive and others
Media enquiries related to the Hydrological Summaries should be directed to the CEH Press Office. Our scientists can provide explanation and analysis of historic hydrological patterns, possible future scenarios under climate change and scientific understanding of the current situation. We are not able to comment on immediate operational issues.
If you wish to reproduce figures from the Monthly Hydrological Summary please respect the copyright credits contained within the document.
You can follow the latest developments in CEH research via Twitter and our RSS news feed.