The Living with Environmental Change partnership has published a new report card looking at the effect of climate change on fresh water in the UK – including rainfall, floods and droughts, and what may happen over the rest of the 21st century.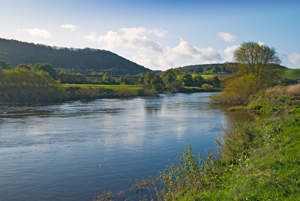 This is the second of two pilot cards published by LWEC this year: the first one, on terrestrial biodiversity, was released in June, and also included a major contribution from CEH.
Nine Centre for Ecology & Hydrology scientists contributed to the water report card. Both the water and terrestrial biodiversity report cards are primarily a resource to facilitate decision-making by providing reliable evidence on climate change impacts. They present key messages from the most recent published research, thus providing an authoritative assessment of what existing evidence is showing, presented in an accessible and transparent way for non-experts.
The water report card is mainly aimed at decision-makers in government and businesses who need to understand and plan for a changing water environment. Compilation of the report card also helps clarify where evidence gaps exist, which can help research providers target future investment.
The Water report card is underpinned by a technical summary paper that covers the science in more detail and a series of ten detailed scientific working papers written by leading experts in areas of freshwater science, from source to sea.
Specific CEH contributions include:
Jamie Hannaford, head of the National River Flow Archive at CEH, wrote the working paper entitled "Observed long-term changes in UK river flow patterns: a review" and was a co-author of the technical summary paper.

Alison Kay, Vicky Bell, Eleanor Blyth, Sue Crooks, Helen Davies and Nick Reynard wrote the working paper entitled "A hydrological perspective on UK evaporation: historical trends and future projections". Alison Kay was also a co-author of the technical summary paper.

Alex Elliott and Don Monteith were co-authors of the working paper entitled "River and lake water quality – future trends".

An expert panel from academia and the water industry, including Nick Reynard, Science Area Lead for Natural Hazards at CEH, steered the content of the report card.
The water and terrestrial biodiversity report cards also complement a report card covering marine change impacts. Together they help to build up a picture of historical and future changes as a result of climate change. In time, it is hoped they will be joined by other report cards that will complete the picture of how climate change is affecting and may further affect the UK.
Additional information
Source papers and synthesis paper
Related CEH links
Climate impacts evidence for biodiversity changes in the UK's countryside - 9 May 2013
You can follow the latest developments in CEH research via Twitter and our RSS news feed.