Wales Office Minister Baroness Randerson visited the Centre for Ecology & Hydrology and Bangor University on Thursday 27 November to find out more about the innovative environmental research taking place at the two organisations.
Baroness Randerson visited Bangor University's School of Environment, Natural Resources & Geography and the Centre for Ecology & Hydrology's Bangor offices, which are located on the University's campus. Our scientists in Bangor work alongside the university's environmental scientists in the Environment Centre Wales building.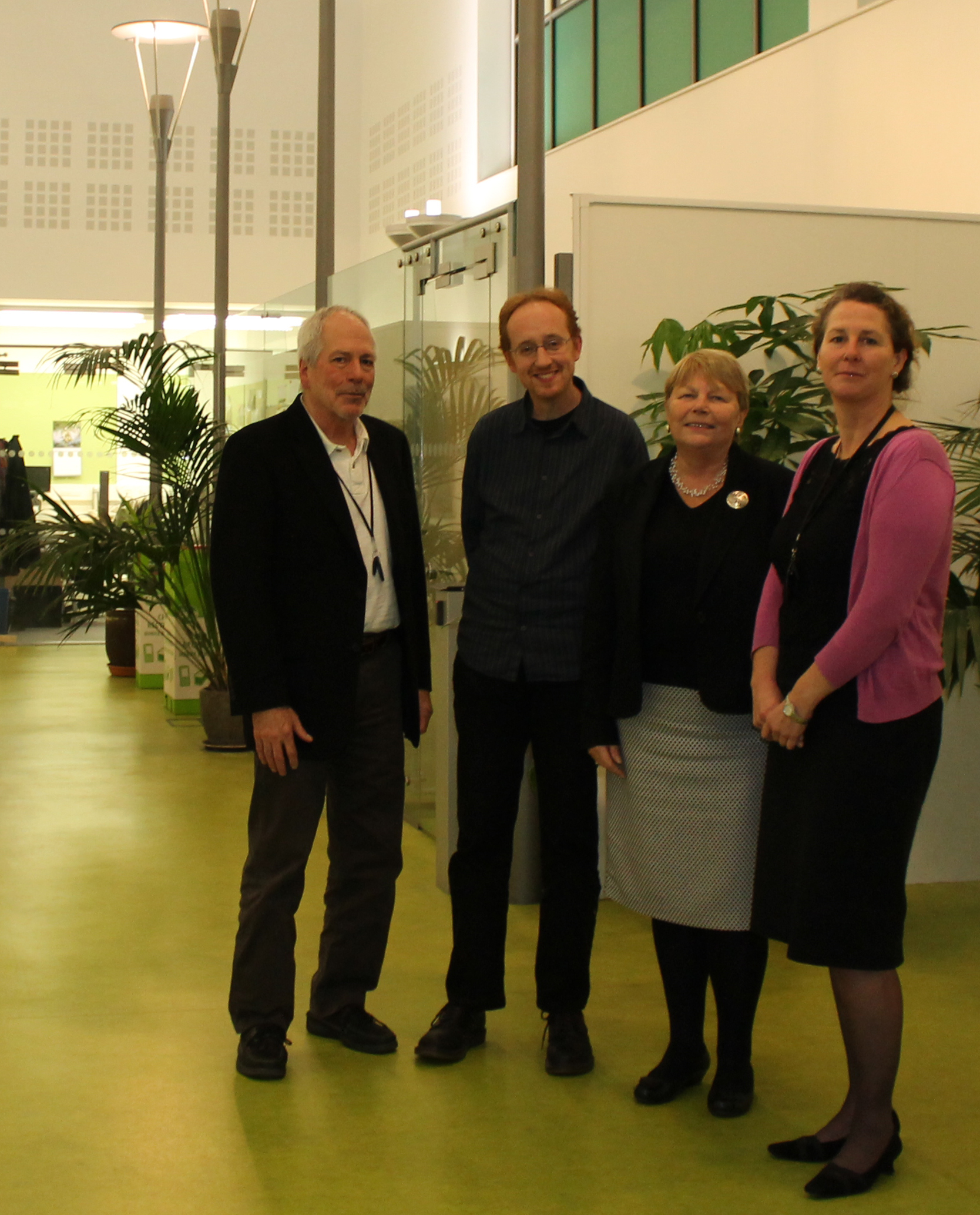 The award-winning green building is designed to inspire and reflect the innovative environmental research by the more than 100 CEH and Bangor University staff it houses. Baroness Randerson toured the analytical facilities and met staff and students to hear about food security projects. These include a new Agricultural Sustainable Intensification Platform, part of a £5m Defra programme to develop innovative farming practices which protect natural resources, and a £9m Welsh Glastir agri-environment evaluation scheme.
Professor Bridget Emmett, Head of CEH's Bangor site, said, "NERC research centres have an excellent track record in delivering solutions to complex environmental challenges. The problem of delivering greater food security whilst protecting our natural resources is one we have to meet if sustainable development of Wales is to be achieved."
Baroness Randerson added, "The Environment Centre Wales building is an example of environmental excellence and sustainability, both in terms of its design and the way in which it is used. The work carried out here by the Centre for Ecology & Hydrology is of huge significance to Wales and beyond. I've found it extremely interesting to learn about the world-class research that CEH does into the long-term issues and challenges faced by our environment."
Additional information
Bangor University issued a news release about this visit.
Related CEH links
Staff page of Professor Bridget Emmett, Head of Site, CEH at Bangor
You can follow the latest developments in CEH research via Twitter and our RSS news feed.