Professor Mark Sutton from the UK's Centre for Ecology & Hydrology (CEH) will lead a new global initiative aiming to spearhead integrated management of the nitrogen cycle for clean water and air, reduced greenhouse gas emissions, and better soil and biodiversity protection.
Indispensable to life on earth, reactive nitrogen is a dangerous pollutant of air, water and soil, when released in large quantities.
The United Nations and scientists and institutions from around the world are bringing together US$60 million for a new international management system to fight nitrogen pollution. The initiative was launched in Australia on Monday morning, 5 December 2016 (Australian time). Many of the world's nitrogen experts, including Professor Mark Sutton, are currently in Australia for the International Nitrogen Initiative conference.
Almost 80% of the air we breathe is made of nitrogen in the form of unreactive N2. This gas stabilises the atmosphere by ensuring that the oxygen is limited to a safe amount to sustain life on earth. However, since the industrial revolution, reactive nitrogen has been entering into the atmosphere as a by-product of burning fossil fuels and has been discharged into the earth as nitrogen fertilizer.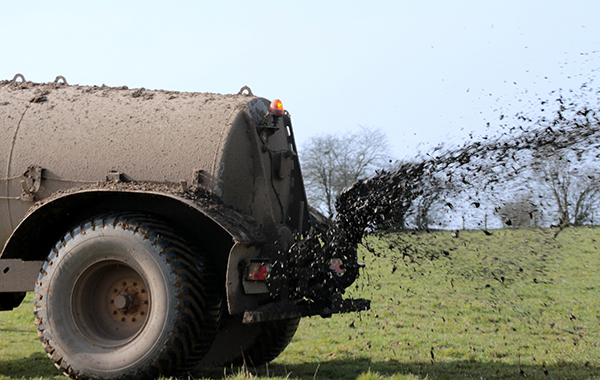 Human driven flows of reactive nitrogen, which can form dangerous chemical compounds in air, water and soil, have increased more than ten times over the past 150 years, severely impacting human health. Excess nitrogen-based nutrients has also affected our planet's biodiversity.
Erik Solheim, Executive Director, UN Environment, said, "This initiative is a big opportunity to pull together a global and critical mass of science on the nitrogen cycle. We can start a sustained process that gets science, governments, businesses and civil society working together to build common understanding, and therefore deliver real change," He added, "The investment demonstrates that we are serious in getting to grips with the world's nitrogen cycle. One of the aims of INMS is to show how management of the global nitrogen cycle will deliver measurable benefits for oceans, climate, the atmosphere and land ecosystems. By joining up in this way, we will develop a much stronger foundation for action."
Professor Mark Sutton, from the Centre for Ecology & Hydrology and Chair of the International Nitrogen Initiative (INI), said, "Nitrogen pollution represents a huge waste of a valuable resource. In the EU alone, the fertilizer value of nitrogen losses from agriculture is around Euro 14 billion per year. This is equivalent to losing 25% of the European Common Agricultural Policy (CAP) budget (or 10% of the entire EU budget) up in smoke or down the drain."
"Nitrogen pollution represents a huge waste of a valuable resource. In the EU alone, the fertilizer value of nitrogen losses from agriculture is around Euro 14 billion per year." Professor Mark Sutton, CEH
Professor Mark Bailey, Director of the Centre for Ecology & Hydrology, said, "I am delighted that the UK will host and support this critical international programme that links users, industry, policy makers and researchers together with advances in science-based knowledge."
Additional information
Project details: Targeted Research for Improving Understanding of the Global Nitrogen Cycle towards the Establishment of an International Nutrient Management System
Visit the International Nitrogen Management System website