On 29th March 2006 the NBN Gateway, a website developed for sharing UK wildlife information, celebrated loading its 20 millionth species record, less than 2 years after the site was officially launched.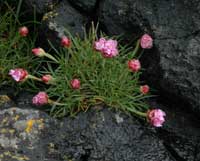 Housed at the Centre for Ecology and Hydrology at Monks Wood the NBN Gateway (www.searchnbn.net) is the data search web site of the National Biodiversity Network (NBN). The NBN is a collaborative organisation committed to making wildlife information, collected mainly by volunteer naturalists, but also by environmental and conservation organisations, freely available on the internet.
Jon Cooper from the Centre for Ecology and Hydrology commented "I never dreamed when we started this project that we'd be adding the 20 millionth record so quickly. The NBN gateway is a great achievement which makes information on Britain's Biodiversity available to anyone, not just the experts."
The 20 millionth record was of a common mayfly (Baetis rhodani), which was recorded in the Upper Tweed by the Tweed River Purification Board.
Links