Rainfall amounts varied substantially across the country in February 2015 although, at the national scale, weather conditions were typical of the late winter. Generalising broadly, above average rainfall was reported for much of north-western Britain and for parts of South East England.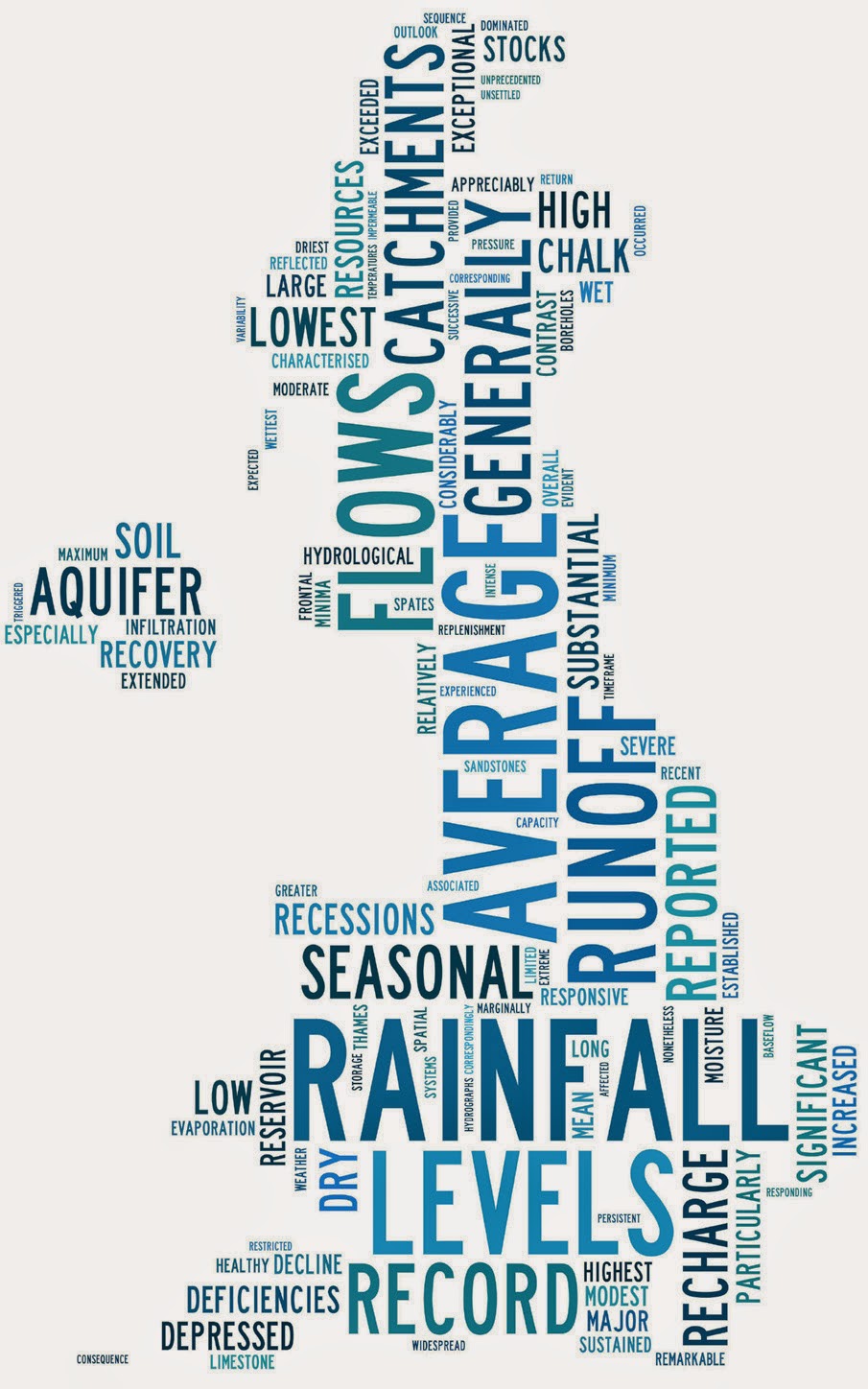 River flows generally continued their late January recessions during early February although there was a recovery later in the month. The number of fluvial flood alerts was modest for the time of year.
The assessment is contained in the latest monthly hydrological summary for the UK, the most authoritative analysis of water resources status in the country. The monthly summaries are produced by the National Hydrological Monitoring Programme, operated by the Centre for Ecology & Hydrology in conjunction with the British Geological Survey.
Although runoff was appreciably below the February mean, the average was exceeded by around 10% for the winter as a whole. This was reflected in reservoir stocks which were usefully boosted by healthy replenishment over the latter half of February. With soils at, or close to, saturation over the latter half of the month, some aquifer recharge occurred.
Summary author, Terry Marsh, from the Centre for Ecology & Hydrology said, "With soils remaining wet and an unsettled start to March, the water resources outlook remains healthy".
The monthly summary is a look back at hydrological events occurring in January 2015. Latest information on flood warnings is provided by the Environment Agency, Natural Resources Wales and Scottish Environment Protection Agency (flood warnings for Northern Ireland are not available).
A PDF of the full 12-page February 2015 summary can be downloaded here.
The Centre for Ecology & Hydrology jointly operates the National Hydrological Monitoring Programme (for the UK) in conjunction with the British Geological Survey. NHMP scientists produce the UK Monthly Hydrological Summary which assesses rainfall, river flows, groundwater and reservoir levels. They also operate the UK's National River Flow archive. The NHMP also has a remit to analyse major flood and drought events in the UK and analyse long term trends in UK hydrological data. The UK Monthly Hydrological Summary is published on, or before, the tenth working day, of the following month. A Hydrological Outlook for the UK is also available and is updated monthly.
Additional information
Read the full February 2015 Hydrological Summary for the UK
Hydrological summary archive - dating back to December 1988
Details of the National Hydrological Monitoring Programme
Latest Hydrological Outlook for the UK
Read a blog post highlighting the tribute to Terry Marsh in this month's summary.
Media enquiries related to the Hydrological Summaries should be directed to the CEH Press Office. Our scientists can provide explanation and analysis of historic hydrological patterns, possible future scenarios under climate change and scientific understanding of the current situation. We are not able to comment on immediate operational issues.
If you wish to reproduce figures from the Monthly Hydrological Summary please respect the copyright credits contained within the document.