Once again the Centre for Ecology and Hydrology has joined forces with the Woodland Trust and the BBC to oversee Springwatch 2006 – a massive study of the timing of natural seasonal events in relation to climate.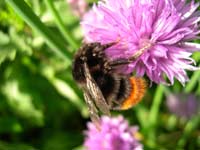 Tim Sparks, an environmental scientist based at the Centre for Ecology and Hydrology research site at Monks Wood, started a scheme in 1998 to revive a phenology network in the UK. The pilot scheme has grown beyond all expectations and has become the biggest project of its kind on the planet.
Hawthorn, photo supplied by the Woodland TrustTim said "Phenology clearly shows that the natural world is responding to a warming climate. With the help of our dedicated recorders we can start to understand where this may cause problems in the future "
Phenology (or Nature's Calendar) records the timing of key natural events and this year Springwatch recorders are being asked to look for first signs of six species - frog spawn, seven-spot ladybird , red-tailed bumblebee, peacock butterfly , hawthorn flowering and swifts.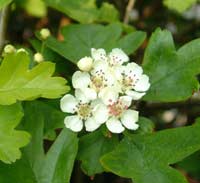 Ladybird, photo supplied by the Woodland TrustLast year 200,000 volunteers' recordings were logged. The recorders' observations have already thrown up some startling results such as ladybirds and butterflies were now waking up around three weeks earlier than 30 years ago. The hawthorn, which is also known as the Mayflower and traditionally linked to late spring, is now often spotted flowering in April while swifts arrive around a week earlier.
But we need more people to join in the Springwatch survey to help us find out exactly what is going on. To add a record to the survey, or take a look at our live maps, please go to the website.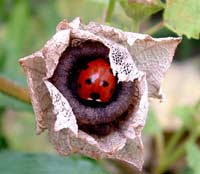 The results will be revealed during three-week series 'Springwatch' with Bill Oddie, due to be broadcast on BBC TWO in May 2006.
Additional Information