A Centre for Ecology & Hydrology (CEH) scientist who leads a project which provides valuable insights into the effects of food production, industrial emissions, and waste management on the terrestrial cycles of nitrogen and phosphorus, is to retire after nearly four decades of service.
Professor Ed Tipping, a member of the Royal Society of Chemistry, has since 2013 been leader of the Natural Environment Research Council (NERC) Consortium Project which has provided solutions to the resulting issues around access to nutrients, the level of pollution and land degradation.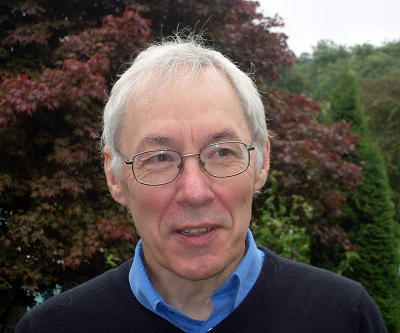 Professor Tipping, who was also leader of CEH's Chemical Processes Group at its Lancaster site until 2010, has also been praised for creating the Windermere Humic Aqueous Model (WHAM) which is used widely in environmental risk assessments to test the impact of pollution on the environment.
He leaves CEH after 39 years' service during which time he has published more than 170 peer-reviewed papers and led and collaborated on a number of projects which received funding from NERC, Defra, the Environment Agency, the EU, the Nuclear Industry Radioactive Waste Executive (NIREX) and the International Metals Industry among others.
Dr Stephen Lofts, a soil and aquatic chemist who works with Professor Tipping at CEH in Lancaster, said, "In the early 1990s Ed created the first version of his Windermere Humic Aqueous Model, which simulates the chemical reactions that take place when metals enter waters and soils.
"The model has since been updated multiple times by Ed and is used widely in environmental risk assessments to assess the behaviour and impacts of metal pollution on the environment. Through the development of WHAM, Ed has undoubtedly influenced and inspired the work of environmental scientists around the world."
Professor Richard Shore, Science Area Head for Pollution at CEH said, "Ed is one of CEH's leading scientists. He has a prodigious, world-class, scientific output and an enviable international reputation for his work on modelling the fate and cycling of nutrients and pollutants.
"Ed has also been an excellent role model and mentor for young [and not so young!] scientists, providing constructive advice and encouragement, all with a characteristic dry and good-natured humour.
"I am very pleased that we will not lose Ed to retirement completely as he will become a CEH Fellow after September. We very much look forward to working with him in that capacity in the future."
In 2002 Professor Tipping published Cation Binding by Humic Substances which was included in the Cambridge Environmental Chemistry Series. The book, which explores how the binding properties of humic substances regulate the chemical reactivity and bioavailability of hydrogen and metal ions in nature, is highly regarded by professionals in the field.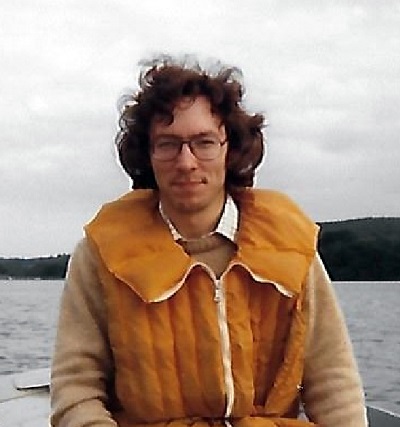 Professor Mark Bailey, Director of CEH, said, "Ed has made a significant contribution to CEH over his career and is recognised internationally for the excellence and originality of his research. We wish him well in his retirement and look forward to working together in his role as CEH Fellow."
Earlier in his career Professor Tipping (pictured right in 1979) worked as a senior scientific officer at the Freshwater Biology Association carrying out research into the surface chemistry of ferric oxides, iron, aluminium, manganese and humic substances in natural waters.
His first position was in 1973 as a research associate at the Courtauld Institute of Biochemistry, Middlesex Hospital Medical School in London. Here his research centred on the non-covalent interactions of carcinogens with cellular proteins and membranes.
Professor Tipping said, "Taking a ferry trip across Windermere in 1978 was a wonderful way to begin work, first for the FBA, then IFE then CEH. Over the many years that followed, I was fortunate to be able to contribute in several different research areas, often in memorable and happy collaborations.
"I will greatly miss the friendship of my colleagues, not only other scientists, but also the cheerful Facilities staff and the supportive management. I wish them all the very best for the future."
Additional information
For more information on the Windermere Humic Aqueous Model (WHAM) see the dedicated webpage.
Staff page of Professor Ed Tipping, Centre for Ecology & Hydrology