The results of the biggest and most comprehensive survey of Scotland's countryside and its natural resources have been unveiled in a new report from the Countryside Survey Partnership.
The results identify how the main features of the countryside have changed, including fields, woods, ponds, heath and heather moorland areas, hedges and streams. They show how numbers of plant species have responded to changing land use, how habitat quality and vegetation condition has altered and how soils are recovering from the effects of acid pollutants.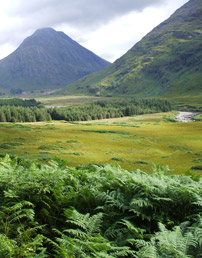 A team of specially trained scientists from the Centre for Ecology & Hydrology (CEH) carried out a UK-wide survey in 2007. In Scotland this meant surveying 195 randomly selected one-kilometre squares, some in the most remote areas of the UK. Lisa Norton of CEH, lead author of the Countryside Survey 2007 report, said the results provided a unique picture of change at the landscape scale, showing "a complex pattern of increases and decreases in the extent and condition of different habitat types across Scotland."
The findings for Scotland show a general picture over the last decade of improved ecological condition of streams, recovery from acidification in soils and restoration of broadleaved woodland. The number of ponds also increased by five per cent, mainly in the lowlands.
Between 1998 and 2007 upland habitats remained stable to an extent. Grasslands, woodlands and arable areas showed larger shifts with the area of broadleaved and mixed woodland increasing by nine per cent, reflecting new planting and the diversification of felled plantation forest.
Scotland's Minister for Environment Roseanna Cunningham said the country's landscapes and wildlife were part of its national identity and fundamental to its health, well-being and prosperity. The report by the Countryside Survey Partnership would help them manage the environment and contribute to a wider knowledge base for education and research.
She continued, "Pressures such as climate change, pollution and changing land use requires us to find new ways of balancing the demands we make on our countryside and this report provides the necessary evidence to help us do just that."
Professor Colin Galbraith, Director of Policy and Advice at Scottish Natural Heritage, said they would use the Countryside Survey results to interpret changes that have happened to wildlife, the appearance of the countryside, the productivity of farmland and woodland, and how they might influence the enjoyment that visitors gain from Scotland's landscape.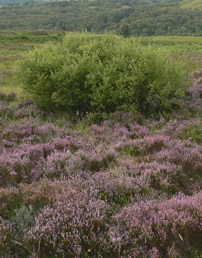 Importantly, he said, Countryside Survey would provide a baseline of evidence to underpin the Scottish Rural Development Programme, context for evaluating the condition of protected areas, and evidence for developing policies relating to biodiversity and climate change.
"These latest findings provide us with a consistent, up-to-date overview of change across three decades to 2007. Uniquely, it combines the assessment of habitat extent and condition with structural elements in the landscape, such as hedges, the properties of soils and the condition of streams and ponds. As well as major changes, many small and subtle changes can happen almost imperceptibly through time, and are revealed by this snapshot assessment."
Countryside Survey is conducted by CEH, and funded by a partnership of government-funded bodies led by the Natural Environment Research Council (NERC) and the Department for Environment, Food and Rural Affairs (Defra). Other partners include Natural England, Welsh Assembly Government, Scottish Government, Northern Ireland Environment Agency, the Forestry Commission, Countryside Council for Wales and Scottish Natural Heritage.
Results at the UK level were made available in November 2008, while results for Wales are due to be published later in 2009.
Additional information
More detailed results can be found in the main Scotland results report, available on the Countryside Survey website. The Scotland report can be downloaded here (external links).
Related CEH links and news stories
Countryside Survey 2007: UK report published - 18 November 2008
Countryside Survey: UK Headline Headline Messages from 2007 (available as a PDF download) [NEED NEW INTERNAL LINK]
Details of CEH's Biodiversity science programme