The Centre for Ecology & Hydrology (CEH) recently hosted a special phosphorus-focused meeting of the Global Partnership on Nutrient Management (GPNM), a consortium of governments, scientists, policy makers, private sector, NGOs and international organizations.
The GPNM was established in 2009 under the aegis of UNEP's Global Programme of Action for the Protection of the Marine Environment from Land-based Activities (GPA).
Mark Sutton, Will Brownlie and Bryan Spears of CEH welcomed the inaugural meeting of the GPNM's Phosphorus Task Team (PTT), set up to reduce the amount of excess phosphorus in the environment, consistent with global sustainable development agendas.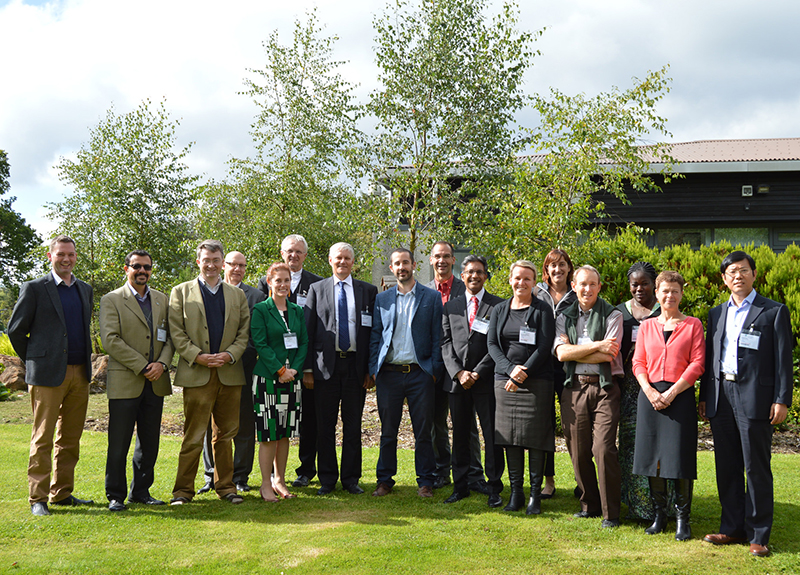 Delegates at the inaugural meeting of the Phosphorus Task Team
The meeting, in Edinburgh on 15-16 September 2015, was attended by delegates from industry, research institutes and governments covering 12 countries. The delegates discussed the vision and goals of the PTT towards balancing the demands of an ever increasing global population for food and water security.
The group also enjoyed a tour of Linlithgow Palace and Linlithgow Loch hosted by Martin Gray of Historic Scotland where they learned of the conflicts between food production, increased public health risk associated with cyanobacteria caused by phosphorus pollution, and socio-economic impacts related to tourism.
In the same week the UK Nutrient Platform met at the Royal Society of Edinburgh where CEH scientist Will Brownlie gave a plenary talk on the need for managing nitrogen and phosphorus at the global scale. This was followed by an invited lecture by Dana Cordell, University of Technology Sydney, at CEH's Edinburgh site highlighting potential solutions for addressing food security and phosphorus access limitations across the world.
Both speakers highlighted the lack of global scale policy for phosphorus.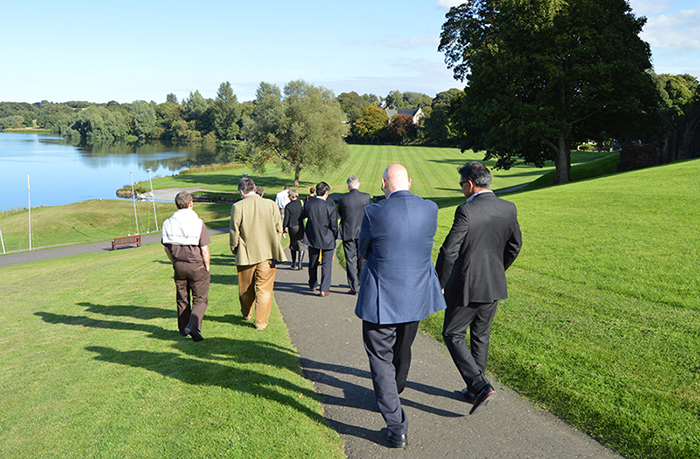 Delegates visiting Linlithgow Loch
Additional information
Global Partnership on Nutrient Management
Press release about the GPNM Phosphorus Task Team
European Sustainable Phosphorus Platform
CEH's UK lake restoration research