Staff from CEH's Predatory Bird Monitoring Scheme (PBMS) are joining fellow researchers from Cardiff University (Otter Project and Project Splatter) and the Wildlife Incident Investigation Scheme (WIIS) to run a stand at the Natural History Museum in London in support of Universities Week. The event runs from 9-13 June 2014.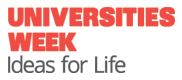 The stand will feature citizen science aspects of the PBMS, CUOP and WIIS (schemes which are all involved in the WILDCOMS Network) with interactive wildlife maps, predatory bird wings and bones, an otter jigsaw, a touch table and lots more.
The week-long event at the Natural History Museum will feature over 40 specially selected universities and collaborating organisations from across the UK, and involves more than 100 researchers working on health and wellbeing, culture, society, environment and science. Schools will be able to take part in a number of exciting and inspiring discoveries.
Additional information
Find out what else is happening at the Natural History Museum for Universities Week
The Predatory Bird Monitoring Scheme is a long-term, national monitoring scheme that quantifies the concentrations of contaminants in selected species of predatory and fish-eating birds in Britain.
You can follow the latest developments in CEH research via Twitter and our RSS news feed.