In January the Centre for Ecology & Hydrology (CEH) signed a Memorandum of Agreement to collaborate on water resources research with the General Institute of Water Resources and Hydropower Planning and Design (GIWP) (Ministry of Water Resources), based in China.
Scientists from the two organisations will now co-operate in a number of areas, including:
water resources and hydro-ecological assessment
natural water assets (Natural Capital) accounting
economic valuation of water
catchment management
Flood and drought planning and risk assessment
Climate change risk assessment
Vice President Li Yuanyuan of GIWP and CEH director Professor Mark Bailey were present at the signing ceremony.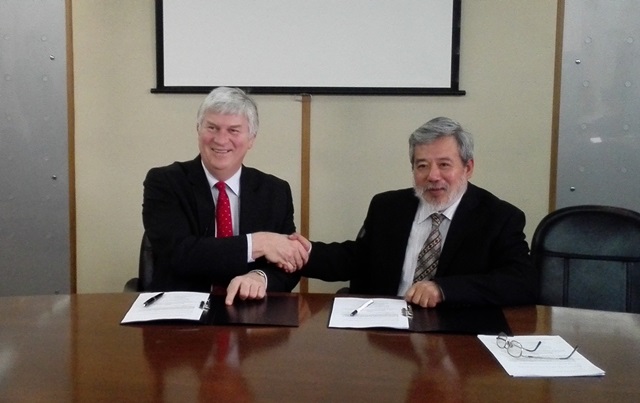 While in China the CEH delegation also participated in a Science to Policy Roundtable in Beijing to discuss issues surrounding water resources and governance for water security.
Additional information
Announcement (in Chinese) on GIWP website
News articles - Science to Policy Roundtable