Lakes are constantly subjected to an arsenal of multiple and interacting pressures that can slowly or, in many cases, abruptly, degrade the provision of important services to society. The Centre for Ecology & Hydrology (CEH) has been awarded two new NERC studentships to examine the mechanisms underpinning ecological resilience in lakes and to develop novel 'resilience boosting' management measures. The positions are based within the Freshwater Ecology group at CEH's Edinburgh site.
Stephen Ives joins the group on a NERC studentship supervised by Dr Bryan Spears (CEH at Edinburgh), Dr Kate Heal (University of Edinburgh) and Dr Alex Elliot (CEH at Lancaster). Kate Waters joins the group on a NERC Industrial Case studentship and is supervised by Dr Bryan Spears, Dr Nigel Willby (University of Stirling), Dr Said Yasseri (Phoslock Water Solutions UK Ltd) and in collaboration with Scottish National Heritage and Natural England / Environment Agency.
Image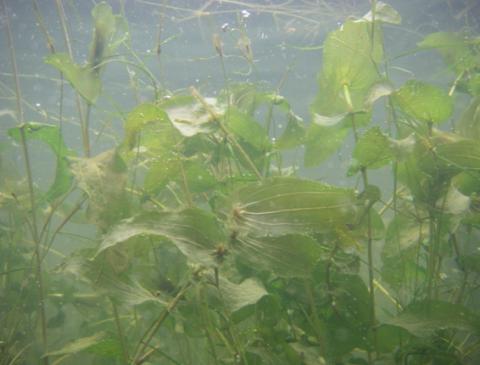 Stephen Ives, PhD student with CEH at Edinburgh and Edinburgh University said, "My project will identify the pressures acting to degrade ecological resilience in Loch Leven, one of Scotland's most iconic lakes. To do this I will be working with more than 40 years of monitoring data to identify sudden shifts in ecological structure since the 1960s.
"This information will then be used to validate a model which will allow us to predict the sensitivity of Loch Leven to various future change scenarios. One such scenario could be assessing the effects of climate change on fish stocks and water quality. My hope is that the project will produce the scientific evidence with which more adaptable and proactive management can be designed for the protection of our lakes."
Kate Waters, PhD student with CEH at Edinburgh, said, "My project is designed to investigate forced recovery from eutrophication in shallow lakes. Recovery in lakes following the reduction of catchment nutrient loading is all too often confounded by internal cycling of phosphorus. This 'internal loading' is a good example of a feedback mechanism which constrains ecological recovery following restoration.
"Phosphorus capping products have been developed to 'switch off' internal loading and can result in rapid improvements in chemical conditions of treated lakes. However, recovery of the underwater plant communities, an important precursor to full ecological recovery, can take much longer. I will examine the interactions between chemical and ecological recovery in lakes and develop innovative plant seed dispersal measures for speeding up recovery.
"The information produced will help to inform environmental regulators and conservation agencies of the potential to achieve ecological recovery in these notoriously resilient ecosystems."
Dr Bryan Spears, lead supervisor of both projects, said, "It's great to have secured funding for these projects and to welcome such enthusiastic students to the group. Together, Stephen and Kate will provide new approaches and tools to help us detect and manage our lakes more effectively."
Related links
CEH's UK lake restoration research
Long-term monitoring at Loch Leven 
Staff page of Dr Bryan Spears, CEH
ResearchGate profile of Dr Bryan Spears
You can follow the latest developments in CEH research via Twitter and our RSS news feed.