A new free practical guide covering when and how to use citizen science for monitoring the environment is published today. The guide is a toolkit aimed for people who are thinking about running a citizen science project. It will help them explore the advantages and disadvantages of different citizen science approaches.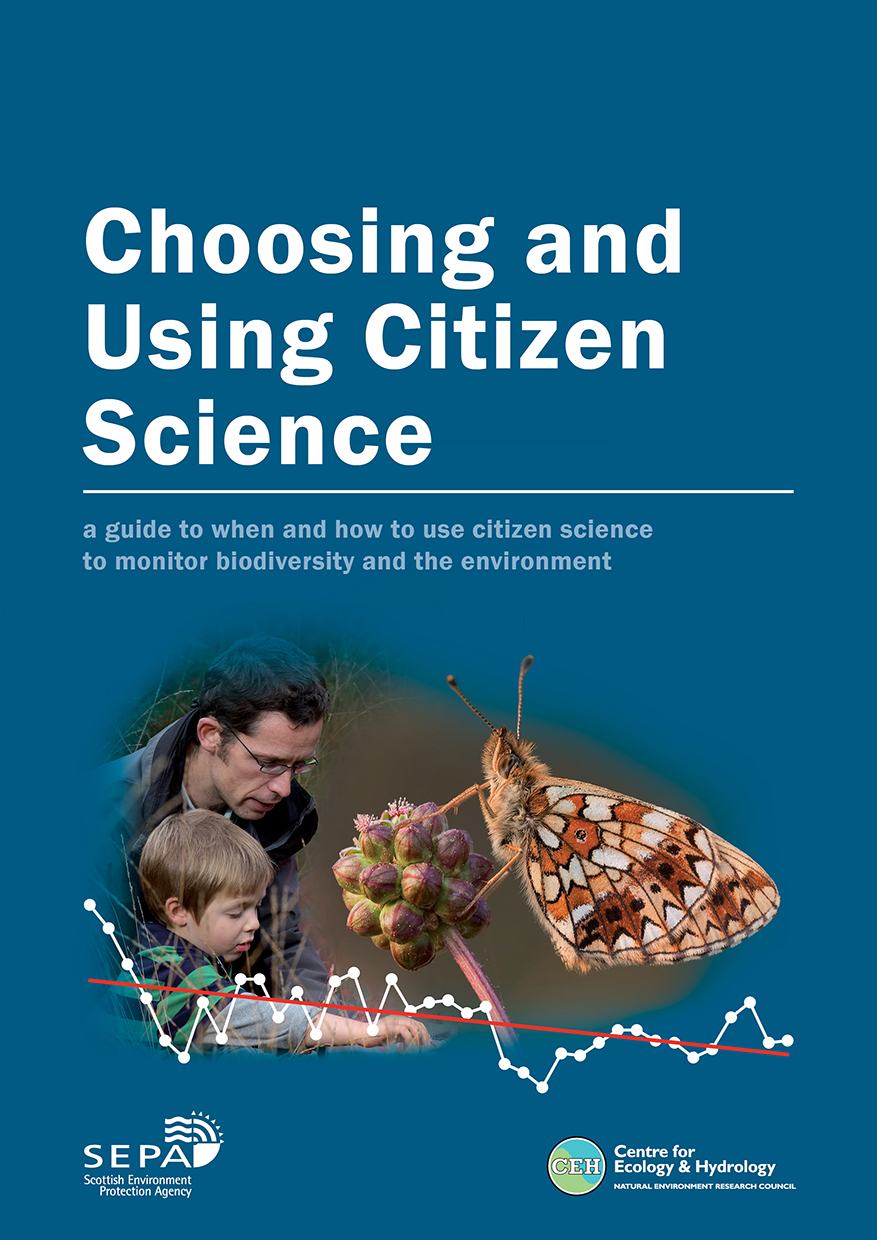 The user-friendly guide was developed from an initial project which developed a 'strategic decision framework' to help SEPA's scientists decide when citizen science was appropriate and how it should be used. The 'strategic decision framework' report is also published today.
Lead author of the guide Dr Michael Pocock, senior scientist at CEH, said, "We quickly realised that the work we'd carried out had relevance far beyond SEPA's staff and so decided to produce a user-friendly version of the guide available for anyone to download."
The guide helps people to think about whether and how they should be doing citizen science, and is the prequel to another guide published by CEH and the Natural History Museum in 2012 which provided best practice about actually doing citizen science. To date that guide has been downloaded by over 5000 people across the world and has been very positively received.
Dr Michael Pocock added, "We realised that although our 2012 Guide to Citizen Science had success across the world, the sheer diversity of citizen science was still confusing to many newcomers. We produced the latest Guide to help people decide how to begin their citizen science journey."
James Curran, chief executive officer of SEPA said, "We know that people all over the country are keen to get out and about, in towns, cities and in the countryside and on the seashore, and to get to know their environment. There is no better way than helping agencies like us in making observations on the environment, and through citizen science, also learning more about their environment and how to care for it. It's fun, interesting and valuable. This Guide is going to be ground-breaking in releasing that potential."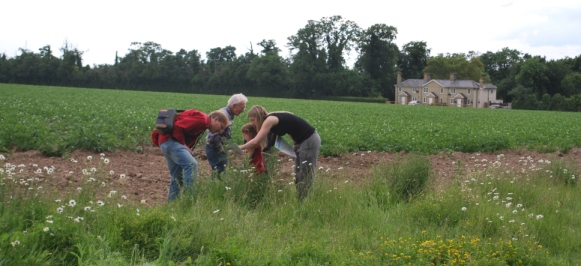 Ian Bainbridge, Head of Science at Scottish Natural Heritage (SNH) said: "Scotland has a fantastic record in citizens monitoring the state of our wildlife. Citizen science is increasingly vital for monitoring the health of our environment and this guide will help a much wider range of organisations to judge where citizen science can help. We are pleased to see the guide being launched today at our event for Sharing Good Practice in citizen science."
Dr Helen Roy, a co-author of both CEH's citizen science guides, said "I am inspired by citizen science and the value of the contributions from so many people, and I hope that these guides encourage even more citizens and scientists to develop their own amazing projects."
Additional information
The new guide and accompanying research report can be downloaded from our citizen science resource page here.
The new resources are being launched at the 'Citizen Science - Volunteer Engagement in Environmental Monitoring - Sharing Good Practice event' being held in Perth on 8 May 2014.
Dr Michael Pocock has written a blog post about the reasons why the new guide was needed. He's also recorded a short interview about the new guide. Listen to the interview here.
Related CEH links
Dr Dan Chapman and Dr Lucy Sheppard of CEH were co-authors on the new guide.
You can follow the latest developments in CEH research via Twitter and our RSS news feed.