The new iRecord App is available now, enabling users to get involved with the biological recording of all UK species. Now you can record all the wildlife you see and contribute to scientific research and conservation.
The app, available for both AndroidTM and Apple devices, adds to the family of iRecord tools. Contribute your species sightings with GPS acquired coordinates, photos, descriptions and other information. Such important new biodiversity information contributes to nature conservation, planning, research and education.
It was developed by the Centre for Ecology & Hydrology's mobile applications development team and part-funded by the CEH / Joint Nature Conservation Committee (JNCC) partnership supporting the Biological Records Centre. It helps further the aims of the National Biodiversity Network to share biological data.
Image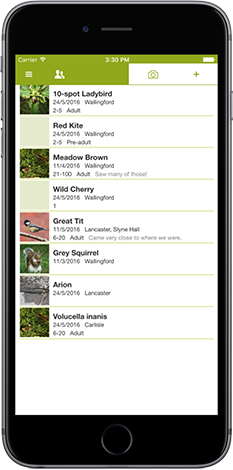 Image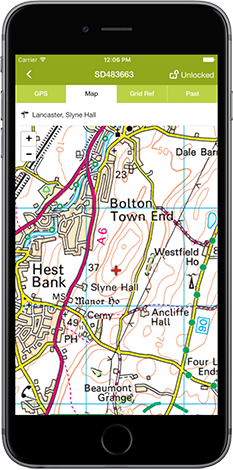 Image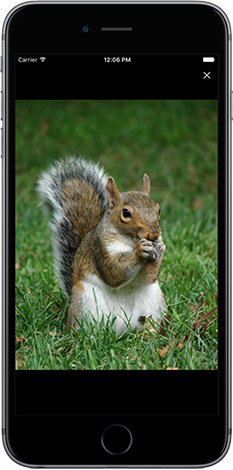 Deborah Procter, Senior Monitoring Ecologist at JNCC, said, "We welcome the development of this new tool to make species recording and subsequent sharing quick and easy. Records submitted all add to the growing body of useful information that supports conservation and research. The iRecord App is for anyone who wants to contribute their observations to improve our understanding of the natural environment, and for those sightings to be shared with others."
Dr David Roy, Head of the Biological Records Centre at CEH said, "The iRecord app is perfect for wildlife enthusiasts to record the range of species they see, from mammals and insects to plants and birds."
"Our species specific apps including iRecord Grasshoppers and iRecord Butterflies are also available and are ideal if you want to access more detailed information about species as well as submit observations. Please continue to use these too if you prefer. All records are sent to the same place and treated in the same way."
"The iRecord app is perfect for wildlife enthusiasts to record the range of species they see, from mammals and insects to plants and birds." Dr David Roy, Centre for Ecology & Hydrology
Karolis Kazlauskis, Mobile Apps Developer at CEH said, "Our apps try to support recording by making it easier for more people to join in. By using GPS, camera, device time and network connection, we will see more records that are more accurate. All the sightings go the iRecord database, allowing users to see all their observations in one place. Plus you don't need to be online to enter records, which will be very useful if you are in a remote location at the time of your wildlife sighting."
The app is BRC approved which means you can be assured that the data you submit will be made available to experts for quality assurance, made available for conservation and research and preserved for long-term use.
Features of the new iRecord app
Record all the wildlife you see - supports all UK species
Works fully offline
Add new records with minimal effort
Benefit from automatic data checks and review by experts
Share your sightings with the recording community
Contribute to science and conservation
Your data is kept secure and will be regularly backed up. Automatic checks will be applied to your observations to help spot potential errors, and experts can review your sightings. All wildlife sightings for non-sensitive species are shared with other users and will be made available to National Recording Schemes, Local Environmental Record Centres and Vice County Recorders (VCRs).
Additional information
Image

Image

Related links