The contribution of Centre for Ecology & Hydrology science to secure nature for the future is highlighted throughout a report from Natural England's Chief Scientist published recently.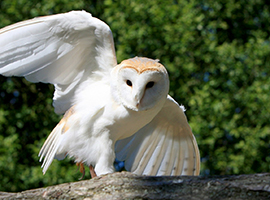 The report showcases Natural England's activity over the last two years including input from CEH on terrestrial and freshwater monitoring research, population modelling, and technological approaches to earth observation.
The CEH Predatory Bird Monitoring Scheme was given special mention, as was work by CEH that has strengthened the evidence base relating to climate change and landscape scale conservation. CEH-derived datasets are referenced on many projects.
Among the practical data and mapping tools highlighted was the Pantheon Invertebrate database. Pantheon is 'the invertebrate equivalent of the national vegetation classification' and includes information on more than 12,000 species. It assists with landscape and habitat management decision-making.
Professor Rosemary Hails, Director of Biodiversity & Ecosystem Science at the Centre for Ecology & Hydrology, said, "By integrating UK-wide observation systems and curiosity driven research our work continues to play an important role in supporting Natural England to ensure long-term returns for nature, society and the economy."
CEH research features in the following three main sections:
Monitoring the natural world, including the development of new monitoring methods
New approaches showing innovation in the development of science and evidence and the use of new technologies
Sharing our science and evidence with others
Access the full report:
Dales, NP, Doran, H and Macgregor, NA. (Eds) 2016. Natural England Chief Scientist's Report 2015-16. Natural England Report NE622