Long-term scientific studies at Windermere and other lakes in the English Lake District have been documented in a special issue of the journal Freshwater Biology.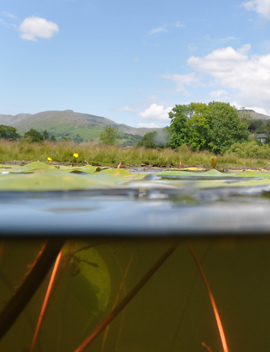 The special issue follows a meeting in May 2010 to celebrate 65 years of scientific research in the English Lake District. Since 1945 more than one million observations have been made of the water quality and ecology of Windermere, with the lessons learned from the research used to help restore lakes across the world.
The long-term studies on lakes in the Windermere catchment are the longest and most comprehensive of any in the world and have been described as the "jewels in the crown" of UK freshwater research. The monitoring was initiated by the Freshwater Biological Association but has been continued by the Centre for Ecology & Hydrology (CEH) for more than two decades.
Professor Stephen Maberly, Head of CEH's Lake Ecosystems Group, leads the Windermere monitoring programme. He explained the importance of the research: "Lakes are valuable resources that provide essential ecosystem goods and services to humans, and are integral to many global biogeochemical cycles. They also are highly sensitive to environmental perturbations operating at global, regional and local scales, many resulting from human activities."
The special issue brings together papers that examine the different ways that Windermere and other lakes in the English Lake District have responded to environmental impacts. The papers include work on the best-studied lakes in the catchment: Windermere, Esthwaite Water, Blelham Tarn, Grasmere and Priest Pot and cover microbes, phytoplankton, zooplankton and fish, as well as their physical and chemical environments.
Prof Maberly continued, "The long-term records that form the foundation of this Special Issue are used to elucidate mechanisms that control lake ecosystems, develop and test models and ultimately help to manage lake ecosystems and their catchments better. This Special Issue is essential reading for freshwater biologists, limnologists, lake managers and students of global change."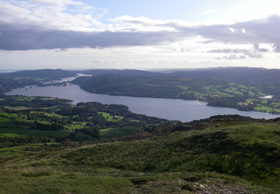 The Lake Ecosystem Group at the Centre for Ecology & Hydrology is the largest group of research scientists working on lakes in the UK. Based at CEH's Lancaster research site, the group aims to generate a process-based understanding of how lakes function and to use this knowledge to provide robust advice for lake managers.
CEH's lake scientists based both at Lancaster and our Edinburgh site also work on Scottish lochs and other lakes in England and Wales.
Additional information
Freshwater Biology Special Issue, February 2012, Volume 57, Issue 2 (external link - these articles are free to view)
Related CEH links
Windermere's secrets revealed by 65 years of lake monitoring - 20 May 2010
You can follow the latest developments in CEH research via Twitter and our RSS news feed.