An international conference at the Royal Geographical Society in London tomorrow (May 16 2012) will discuss how information technology can further advance integrated environmental science. The conference has been arranged by the Environmental Virtual Observatory project (EVO), which is coordinated by the NERC Centre for Ecology & Hydrology (CEH), together with the University of Leeds and University of Reading.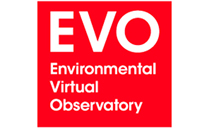 The meeting, "Harnessing Emerging Technologies for Environmental Science: A 2020 Vision", aims to address a number of questions, including how advances in IT, such as cloud computing, can help solve or ameliorate major environmental issues. It will also try to identify the practical barriers that could hinder integration between IT, research and user communities, as well as the opportunities that exist for better integration. The event will also highlight the approaches, individuals and institutions at the cutting edge of integration between the IT and environmental science communities.
Among the speakers are representatives from Microsoft, Google, Willis Group Holdings, Defra, and the Met Office. Scientists including Prof Bill Sutherland and EVO co-leaders Prof Adrian McDonald and Prof Robert Gurney are also addressing the event, as is Prof Dawn Field of CEH, who will talk about activities in the bioinformatics community. The keynote speech is by Lord Selborne, of the Living with Environmental Change partnership.
The meeting is supported by five learned societies, the British Ecological Society, the British Hydrological Society, the Royal Meteorological Society, the British Society of Soil Science and the hosts, the Royal Geographical Society, and will be attended by researchers, policymakers and consultants from the environmental science community who have an interest in working with each other and the IT sector.
EVO, a two-year pilot project supported by the Natural Environment Research Council (NERC), is working with a variety of international partners to develop consistent standards for exchanging environmental data and information across the cloud, as well as sharing best practice in the development of cloud-enabled environmental monitoring and catchment modelling technologies.
Additional information
Full details of the programme can be found on the Environmental Virtual Observatory website.
You can follow the latest developments in CEH research via Twitter and our RSS news feed.