Click here for the Shifting Seasons Mismatch project (2012-2015)

This legacy article provides background information on CEH's involvement in phenology research.
Is Spring coming earlier? Is climate change affecting our wildlife? Will the food chain break down as different species react in different ways to temperature change?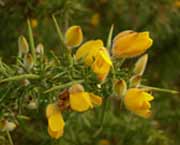 All of these important questions can be answered by the science of 'Phenology' which studies the timing of natural events. Although phenology has been around for 300 years the area has recently had a massive upsurge in interest largely thanks to the work of one man, Dr Tim Sparks, from the Centre for Ecology & Hydrology.
Tim originally became interested in Phenology in the 1990s and revived the dormant UK phenology recording scheme in 1998. This development led to a on-going collaboration with the Woodland Trust on the UK Phenology Network (UKPN), which now involves almost 50,000 people across the UK. Since 2005 the UKPN has worked with the BBC on the Springwatch and Autumnwatch surveys, the biggest ever surveys into the timing of the arrival of the seasons.
Tim explains below why we must continue to record the timing of natural events.
What is phenology?
Phenology is the study of the timing of natural events, especially in relation to climate. These events include flowering and leafing dates, and those of insect appearance and bird migration. Phenology has a long history in the UK, going back at least 300 years, but has now taken on new importance in relation to climate change.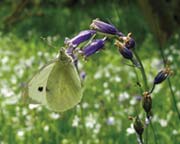 Why is it important?
Historical data prove how responsive species are to changing temperatures [Sparks & Carey, 1995 and Sparks, Jeffree and Jeffree, 2000]. In recent decades there has been a marked advance in the spring phenology of many species of plants [Sparks & Menzel, 2002] and animals [Crick & Sparks, 1999]. Changes in autumn phenology have been more mixed [Gange et al., 2007]. The advances in spring have proved to be enormously useful in demonstrating to a wide audience that the natural world is already responding to climate change despite the relatively modest warming so far experienced. From a scientific viewpoint there is growing evidence that species are responding at different rates to increasing temperatures. This raises important questions of whether species reliant upon one another, for example in a food web, will be able to respond at the same rate. Evidence suggests that species may be locally adapted to temperature (Tryjanowski et al., 2006]. But can species adapt quickly enough in the face of rapid climate change [Sparks and Tryjanowski, 2007].
What role does the Centre for Ecology & Hydrology play?
We are a partner in the UK Phenology Network/Nature's Calendar with the Woodland Trust. This is the World's biggest phenology scheme, which we started in 1998, but which relies heavily on data recorded from earlier, for example the Marsham phenological record dating back to 1736. We continue to recruit new recorders as well as sourcing and preserving as many old records as we can locate.
More widely we collaborate with partners across Europe to understand more fully the consequences of a changing climate on wildlife. This gives access to some important long-term data sets from former Eastern Bloc countries that complement data sets available within the UK. A recent pan-European study of phenological change reported advanced spring across Europe in the 1971-2000 period [Menzel et al., 2006] and which was featured prominently in the recent Intergovernmental Panel on Climate Change Fourth Assessment Report (IPCC AR4).
Additional Information
UK Phenology Network/Nature's Calendar (external)
Early Spring in Europe matches recent climate warming (CEH News story - Menzel et al., 2006)
Intergovernmental Panel on Climate Change Fourth Assessment Report (IPCC AR4) (external)
The Marsham Phenological record (external - 2008 is the Tricentenary of the birth of Robert Marsham, the pioneer of Phenology)
BBC News online - Climate Change shifts springtime (external)
Scientific references
Crick, H.Q.P, & Sparks, T.H. (1999). Climate change related to egg-laying trends. Nature, 399, 423-424.
Gange, A.C., Gange, E.G., Sparks, T.H. & Boddy, L. (2007). Rapid and recent changes in fungal fruiting patterns. Science, 316, 71.
Menzel, A., Sparks, T.H., et al. (2006). European phenological response to climate change matches the warming pattern. Global Change Biology, 12, 1969-1976.
Nekovar, J., Koch, E., Kubin, E., Nejedlik, P., Sparks, T., Wielgolaski, F-E. (eds) (2008). The history and current status of plant phenology in Europe. COST Action 725. COST, Brussels.
Sparks, T.H. & Carey, P.D. (1995). The responses of species to climate over two centuries: An analysis of the Marsham phenological record, 1736-1947. Journal of Ecology, 83, 321-329.
Sparks, T.H., Jeffree, E.P. and Jeffree, C.E. (2001) An examination of the relationship between flowering times and temperature at the national scale using long-term phenological records from the UK, International Journal of Biometeorology, 44, 82-87.
Sparks, T.H. & Menzel, A. (2002). Observed changes in seasons: an overview. International Journal of Climatology, 22, 1715-1725.
Sparks, T. & Tryjanowski, P. (2007). Patterns of spring arrival dates differ in two hirundines. Climate Research, 35, 159-164.
Tryjanowski, P., Panek, M. & Sparks, T. (2006). Phenological response of plants to temperature varies at the same latitude: case study of dog violet and horse chestnut in England and Poland. Climate Research, 32, 89-93.