Farmland butterflies thrived last year after benefiting from the best summer weather for seven years, according to the latest results from the Wider Countryside Butterfly Survey.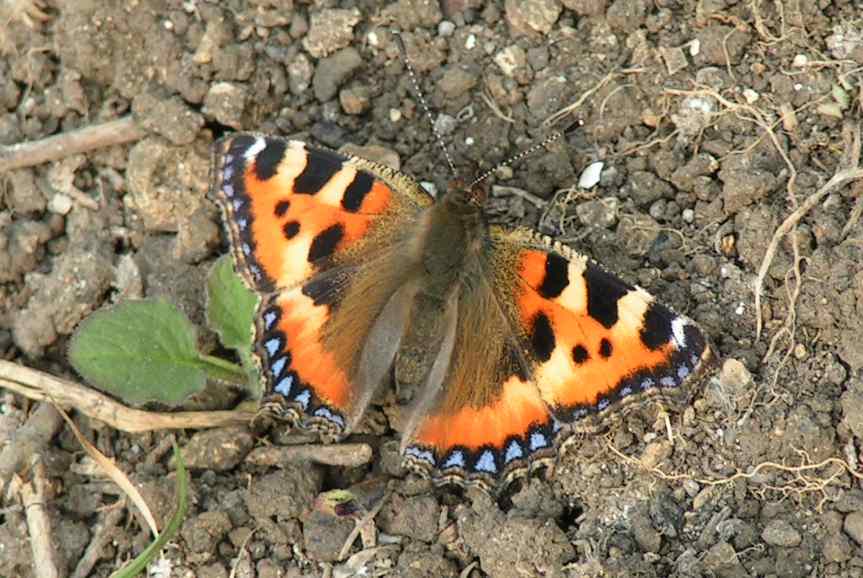 Typical farmland species such as the Brimstone, Common Blue, Small Copper, Small Skipper, Large Skipper and Small Tortoiseshell all bounced back in 2013 after experiencing a crash in numbers during 2012.
The Wider Countryside Butterfly Survey (WCBS) is run by Butterfly Conservation, the British Trust for Ornithology (BTO) and The Centre for Ecology & Hydrology (CEH) as part of the United Kingdom Butterfly Monitoring scheme (UKBMS).
The WCBS, which assesses the fortunes of common and widespread species, found that many farmland butterflies flourished as a result of long periods of warm, sunny weather last summer.
WCBS, an annual survey, running since 2009, counts butterflies in more than 850 randomly selected 1km-squares across England, Wales, Scotland and Northern Ireland to assess the health of butterfly populations across the wider countryside rather than at specially managed hotspots such as nature reserves.
Headline messages from the 2013 results include:
Hedgerows and field margins that are characteristic of farmland are an important habitat for butterflies. Overall, the majority of farmland species recovered in 2013 after suffering one of the worst years on record for butterflies in 2012.

Last year recorders saw an average of 85 butterflies of 5 species per-survey made over July and August – almost double the numbers recorded in 2012.

The Small Tortoiseshell, which has suffered an ongoing decline, recorded its best summer since the start of WCBS. More than 6,833 individuals were counted with the butterfly seen in 80% of squares compared to just 40% in 2012.

Following an appalling 2012, the Common Blue also enjoyed a good year with an average five-fold increase in abundance per-square. The Small Copper and Brimstone also thrived – and were both more widespread and abundant than in the previous year.

The Large White and Small White, commonly known as the 'cabbage whites' were also recorded in profusion with more than twice the number of Large Whites counted per-square and five times the number of Small Whites in 2013 than in 2012.

For the fifth year in succession the Meadow Brown was the most widespread and abundant species. The butterfly was recorded in more than 90% of squares with 8,000 more butterflies counted in 2013 than 2012.

The Holly Blue and Red Admiral were among the minority of species that didn't have such a good year with numbers down for both compared to 2012.
Additional information
Butterfly Conservation issued a press release for this story.
UK Butterfly Monitoring Scheme
Wider Butterfly Monitoring Scheme
You can follow the latest developments in CEH research via Twitter and our RSS news feed.