At the International Conference on Radioecology and Environmental Radioactivity which took place this week in Hamilton, Canada (19-24 June 2011), eight European research organizations, including the Centre for Ecology & Hydrology (CEH), presented a new initiative to integrate radioecological research across Europe.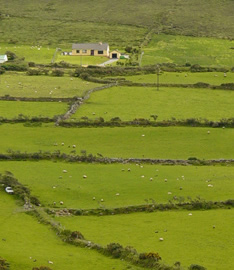 The eight organizations – BfS (Germany), CEH (NERC) (United Kingdom), CIEMAT (Spain), IRSN (France), NRPA (Norway), SCK/CEN (Belgium), SSM (Sweden) and STUK (Finland) – recently signed a memorandum of understanding to establish an organization called the European Radioecology Alliance.
Radioecology is the study of radionuclide transport and transfer into the environment and its resultant potential impact on both human health and ecosystems. Recent events in Japan have underlined the necessity of being able to realistically assess and predict whether consequences on man and the environment could be expected in relation to accidental and post-accidental exposure. Radioecology is also needed to understand, assess and manage nuclear releases under normal operations. Research in this field is needed to reduce uncertainties in the assessment of the radiological risk to man and the environment.
In the coming months, the European Radioecology Alliance will develop a Strategic Research Agenda that will ultimately integrate their respective programs in radioecology.
CEH scientists working on radioecology include Dr Brenda Howard and Dr Nick Beresford. They contributed to a recent special issue of the journal Integrated Environmental Assessment and Management (IEAM), published after the accident at the Fukushima power plant in Japan in March 2011, which followed a devastating earthquake and tsunami. The articles review current scientific knowledge of the effects of radiation in the environment, in particular what has been learned by studying the impact of the 1986 Chernobyl accident. Dr Beresford said, "In the aftermath of the Fukushima accidents, there is a need for robust, unbiased scientific evaluation of the consequences of radioactivity for wildlife."
The European Commission (EURATOM FP7) is supporting the new initiative by providing funding for a Network of Excellence in Radioecology, known as STAR (Strategy for Allied Radioecology), which gathers the Alliance members plus two universities (University of Life Sciences in Norway and University of Stockholm). STAR activities, in addition to the key aim of integration, will include training, management and the dissemination of knowledge, as well as radioecological research. The research will focus on three themes: 1) integration of methods for assessing radiological risks to humans and wildlife, 2) research on the effects of low doses on ecosystems, and 3) the study on the consequences of mixed pollution, combining radioactive and chemical components.
Links will also be established with other international research teams so that new knowledge may be acquired more rapidly and cost effectively. In addition, close ties will be maintained with stakeholders – the ultimate users of the research – by holding workshops and conferences and using advanced tools for sharing knowledge.
Additional information
The European Radioecology Alliance issued a press release for this story.
Beresford, N. A. & Copplestone, D. Integr. Environ. Assess. Manage. doi:10.1002/ieam.238 (2011).
Beresford, N. A. & Howard, B.J.. Integr. Environ. Assess. Manage. doi:10.1002/ieam.235 (2011).
Radiological protection of the environment - training course run by CEH
Related CEH links
CEH's radioecology research [NEED NEW LINK]
You can follow the latest developments in CEH research via Twitter and our RSS news feed.