Dr Richard Harding from the Centre for Ecology & Hydrology was a keynote speaker at the European Water Research Day event in Zaragoza, Spain on 8 September 2008. Proceedings on the day were broadcast live on the web.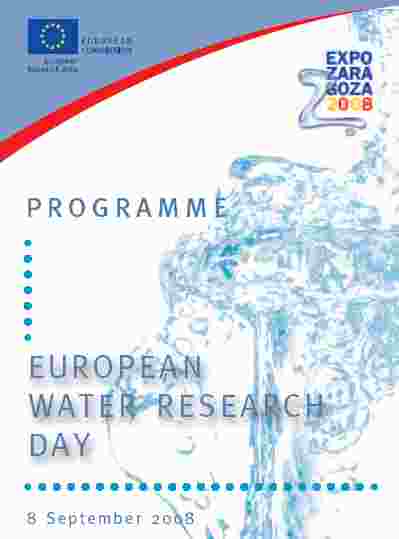 The European Water Research Day was organised by the European Commission Directorate General for Research as part of Expo Zaragoza 2008- the 'Biggest Water Festival on Earth!'. Presentations looked at past, on-going and future European Union research activities in the water field. Richard's presentation examined the impact of climate change on the global water cycle.
Richardshared the platform with keynote speakers including José Manuel Silva Rodríguez, European Commission – Director General of DG Research, Janez Potocnik -European Commissioner for Science and Research and Cristina Garmendia Mendizábal - Spanish Minister of Science and Innovation. Members of the public were able to ask questions via an online facility to the keynote speakers throughout the day.
Since 1984, seven European Commission Research and Technological Development Framework Programmes have contributed to the funding of research in Europe. They all have tackled the role of water in the environment and in society.
This research has contributed not only to promoting good water management from the technological and institutional points of view but also to developing a sound water knowledge base and an awareness of its political dimensions and of the necessity to actively protect the viability of our aquatic ecosystem.
Links
More information on the European Water Research Day (pdf document) was available here.
More information on the Centre for Ecology & Hydrology Water Science Research Programme
Media enquiries about Richard Harding's presentation should be directed to the Centre for Ecology & Hydrology press office.