Dr Richard Harding from the Centre for Ecology & Hydrology has spoken at the European Water Conference 2009 held in Brussels.
Proceedings from the conference were broadcast live on the web.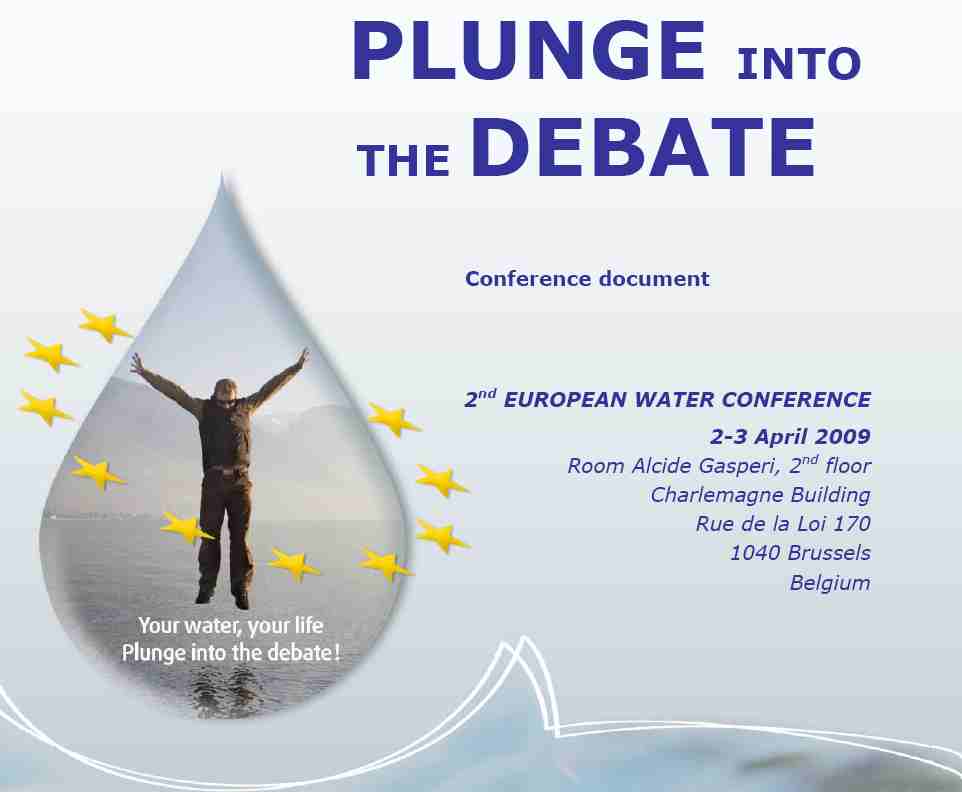 2009 is an important year for European water policy. By the end of the year the first River Basin Management Plans must be established, laying down specific measures to ensure that all EU waters reach good quality status by 2015.
The European Water Conference 2009 aims to encourage the active involvement of citizens and stakeholders and to draw maximum attention to the preparations of the River Basin Management Plans.
Dr Harding spoke in the Emerging issues in European Water management session. His presentation focused on "Emerging issues climate change and water science", and drew on the scientific work carried out in the WATCH programme co-ordinated by the Centre for Ecology & Hydrology.
WATCH (WATer and global CHange) is a four-year Integrated Project funded under the European Union Sixth Framework Programme, which aims to bring together the hydrological, water resources and climate research communities to analyse, quantify and predict the components of the current and future global water cycles.
The Centre for Ecology & Hydrology is the main co-ordinating institute for WATCH, heading a consortium of 25 leading research centres in climate change and hydrological science throughout Europe.
Links
More information on webstreaming of the Conference can be found here
More information on the Second European Water Conference
More information on the Centre for Ecology & Hydrology Water Science Research Programme
Media enquiries about Richard Harding's presentation should be directed to the Centre for Ecology & Hydrology press office.
More information on WATCH (WATer and global CHange)