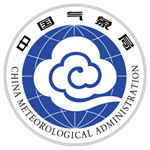 A delegation from the China Meteorological Administration visited the Centre for Ecology & Hydrology Edinburgh site on 15th September to gain an insight into the atmospheric chemistry and effects research conducted there.
The 20-strong delegation comprised senior staff from offices across China. In the morning, the focus was on scientific presentations by CEH researchers Marsailidh Twigg, Eiko Nemitz and Massimo Vieno, covering aspects of measurements, processes and modelling of atmospheric composition change and fluxes of air pollutants and greenhouse gases.

Dr Marsailidh Twigg introduced a wide range of atmospheric measurements and networks that CEH is running across the UK (Photo: Stefan Reis)
After engaged discussions all morning, lunch and a short transfer to the Auchencorth Moss field site, the delegation had the opportunity to experience the environment and the large number of measurements routinely conducted at the EMEP Supersite, which has World Meteorological Organisation Global Atmosphere Watch (GAW) regional site status and contributes to the international Integrated Carbon Observation System (ICOS).


Dr Matthew Jones provided an overview of the various measurements conducted at the Auchencorth Moss Supersite (Photos: Stefan Reis)
Stefan Reis, Science Area Lead for Biosphere-Atmosphere Interactions, said, "The visit provided an excellent opportunity for CEH and Chinese scientists to engage and exchange ideas, with many areas for future collaboration identified."
Additional information
Staff page of Dr Stefan Reis, Science Area Lead, Biosphere-Atmosphere Interactions